Top 5 Reasons To Work With A Full-Service Toll Processor
Justin Klinger, May 28, 2020 8:45:00 AM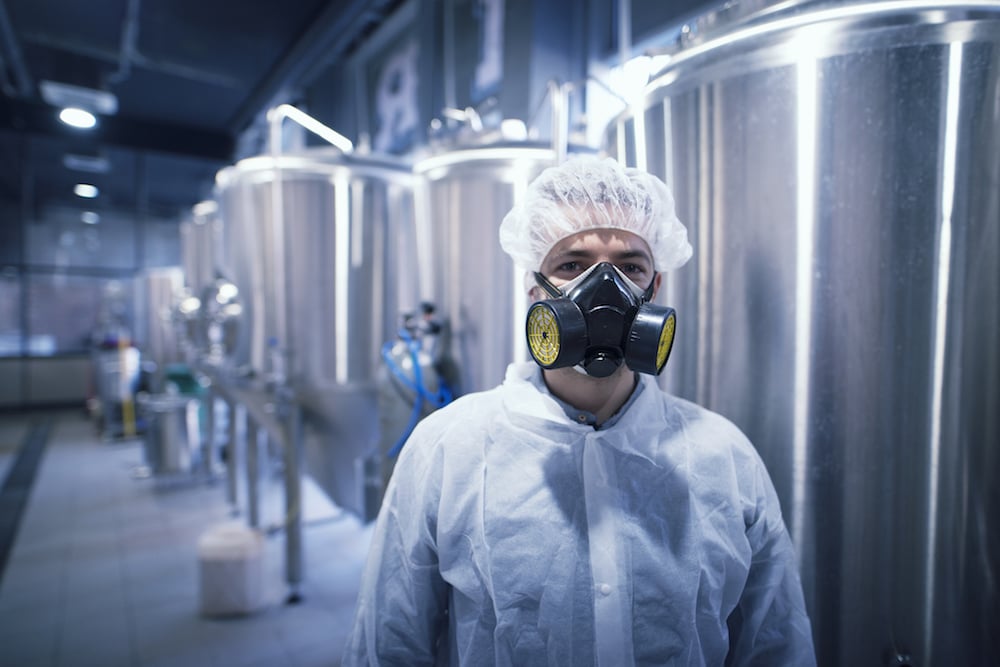 What made you click to read this article?
Our guess is that you know a bit about toll processing, but you'd like to know more, especially the importance of partnering with a "full-service" toll processor.
If you'd like a quick overview of toll processing before investing your reading time, we previously covered the basics: what you need to know about toll processing. Check that out first.
Now, let's uncover why working with a full-service toll provider is so important.
Why Do You Even Need A Toll Processor?
At first glance, it may not be obvious why you'd send a product to a toll processor to be processed.
Well, maybe the task you need performed is new to your company. Or, maybe you've done it before but not in the capacity needed now; your facility just can't handle it. Or, you've discovered a new market for an old product; it only needs to be processed differently — dry it more, grind it finer, blend it with something else, package it in a new way.
You can't let this opportunity slip away, so you need help...now! The right toll processor can provide that processing method quickly, safely, and efficiently. They're geared to handle what you need in the amounts required.
If you're still wondering if your circumstances are right for partnering with a toll processor, read the top reasons why custom toll processing may be a good decision.
OK, we know some basic tasks a toll processor offers. A full-service toll processor, however, provides additional benefits: experience in processing many materials, process suggestions and insights, and even formula advice. Let's explore these in more detail.
1. Minimize Capital Investment
With a toll processor at your side, you can make your product development phase more efficient. You can tighten specific product formulations without having to purchase the equipment to do it.
Not having that large capital investment is particularly attractive when you're unsure what the market demand may be for your new product. Trial runs are easy using the equipment full-service toll processors have, and you'll know what it takes to scale up to commercial production.
Full-service toll processors have the ultimate flexibility, with a wide range of equipment sizes, providing many services on a variety of materials. That's what full service is all about.
2. Save Money
When your product needs to be processed in some way, someone has to do it, right? If that's you, it means additional labor, equipment maintenance, spare parts...it could even demand additional space if your facility isn't large enough.
When you outsource to a full-service toll processor, you don't have to worry about having space for processing, handling facility costs, and paying employee salaries, as well as the equipment costs mentioned earlier. Toll manufacturing can be very cost-effective.
3. Improve Your Product With Insights
Not all toll processors have equal expertise. What a full-service toll processor brings to the table is professional experience and a wealth of knowledge.
You immediately have a guide that has processed a wide variety of materials under countless conditions. You'll be amazed what they've seen and how they've solved challenges while processing various materials. This is information you don't have (how could you?), yet could be quite valuable in reaching the right size distribution or the proper moisture content.
Similarly, a full-service toll processor isn't a simple "order taker." Yes, they'll listen to your needs and what you feel is the right solution. Then, they'll likely offer some advice on which processes may be best suited for your application based on their experience.
Speaking of experience, please don't dismiss how valuable certifications are in the toll processing industry. For you, they help evaluate different toll processors when each is claiming to be "full-service" and a game-changing innovator.
4. Decrease Your Time To Market
This applies most to new products, but it could come into play on any project. It's about getting to market faster.
During new product development, you can run small batches at your toll processor's facility, giving you the freedom to adjust the formula or process or packaging...or all of it!
The excitement of a new product also comes with uncertainty. You don't know how successful it may be, so it's nice to know you can increase production to meet any future market demand growth. And you can do it fast without additional infrastructure costs.
Similar to #2 above, you don't need to acquire and install new equipment or hire new employees to get your product to market, saving not only time but money, too.
So, a full-service toll processor can help you handle a quick spike in demand for a current product and get new products up and running as quickly as possible.
5. Simplify Packaging and Storage
Having expert toll processing guidance extends beyond your product. At least it does when you have a full-service partner.
One way they do that is through offering customized packaging options. Whatever your situation — want something specific or can't invest in making it yourself — customization can set your packaging apart.
The best full-service toll manufacturers will store your product, too. That may be on-site storage or coordinating off-site warehousing. It's always helpful to remove headaches at any point.
As simple and convenient as it is to work with a toll processor, all the industry terms can become a little overwhelming. But you can get a jump start and master some of the most commonly used terms in the industry when you download our Particle Technology Glossary. From material characteristics to quality assurance and from specialized equipment to regulatory certifications, you'll be ready to talk with confidence about your project. Just click the link below.