6 Project Examples of How Toll Manufacturers Can Help Manage Costs
Justin Klinger, Dec 6, 2022 9:45:00 AM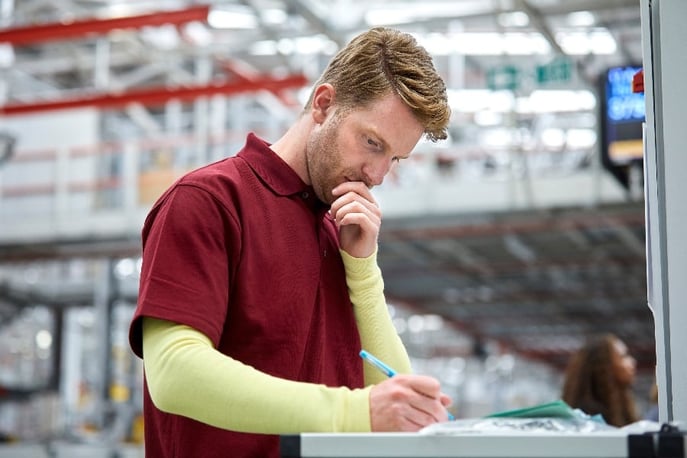 Manufacturers are facing nearly unprecedented pressure to get more products to market quickly and profitably. But, with greater quantities of product comes a greater risk for failed product quality.
It could be an expensive mistake, especially when added on top of steadily rising production costs.
Toll Manufacturing Bottom line
To align product quantity and quality goals with a profitable bottom line, many companies outsource materials processing to a trusted toll manufacturer.
The decision realizes some immediate cost efficiencies:
No capital investment. The toller's processing facility has the specialized equipment, labor, and other resources necessary to get the job done


Experience pays dividends. The breadth of companies, industries, and materials toll manufacturers work with provides

an expert knowledge base

that's instrumental in solving challenges. That means arriving at exact physical and chemical compositions for formulations that deliver consistent high-quality outcomes while keeping costs in check


Production liabilities are covered. Toll manufacturers assume responsibility for the safety, environmental needs, compliance, catastrophic incident prevention, and other liabilities presented by processing certain industrial materials


Economical end-to-end services. Depending on the toll manufacturer, project scheduling, training, repackaging, logistics, etc., may all be handled completely within the toller's processing facility
6 Examples of How Toll Manufacturers Saved Companies Money
Learning how companies can save money by partnering with toll manufacturers is great, but nothing beats proof. Here are 6 real-world examples:
Fewer steps, no product disposal. A company's product required milling, treating, and classifying — resulting in some product disposal. When a toll manufacturing partner identified a way to reduce the process to only treating and milling, product disposal was eliminated. Not surprisingly, the application of materials processing expertise resulted in significant savings.
Powder particle reprocessing. When a company's powder material went through a classifying and screening process, oversized particles were removed and discarded. The toll processor intervened with steps for further processing of the larger particles to minimize materials waste.
Jet mill switch. Milling material in its own spiral jet mill turned out not to be the cost-saving measure this company anticipated. A broad PSD curve was created, and an additional classifying/screening step was needed to remove coarse tails. The toll manufacturer recommended running the material through a

fluid bed jet mill

with an internal classifier. The substitution eliminated the tail and reduced the process to one step.
Logistics management. A top-level toll manufacturer took ownership of a company's freight to keep costs down.
Co-packaging creativity. A full-service toll manufacturer got creative in solving a company's need to reduce co-packers in the supply chain. Adding packaging stations within the toller processing facility solved the problem and also created additional savings for the company.
Engineering for faster processing. For this company, a toll manufacturer implemented engineering practices that increased the processing throughput rate and lowered the originally quoted price.
As companies strategize to get higher-quality products to market faster than ever before, costs are a concern. However, selecting a toll manufacturer based on price point likely isn't the bargain it appears to be on its face.
Instead, partnering with a toll processor that adds demonstrated value provides a return on investment that helps to reduce and manage costs. Use our Toll Processor Evaluation Checklist to find the partner with the capabilities to meet your production needs and cost expectations. Click the button below to get your copy!