Top 7 Tips to Avoid Choosing the Wrong Wet Milling Company
Justin Klinger, Mar 24, 2022 9:45:00 AM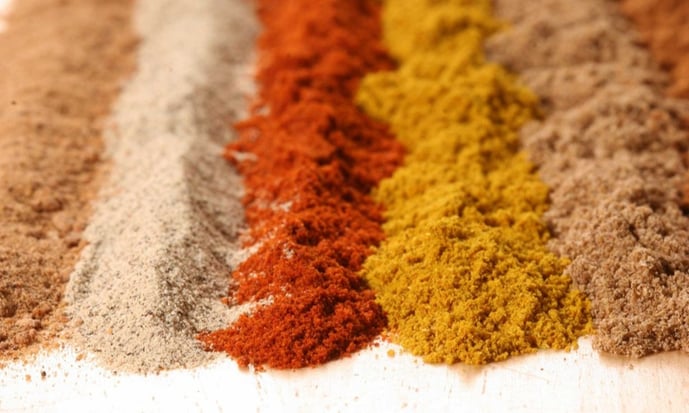 Many manufacturers enjoy the benefits of partnering with a toll processor for services like wet milling and grinding, jet milling, and blending — especially for technical and regulated products such as:
Foods and beverages
Pharmaceutical active ingredients
Excipients and fillers
Supplements and nutraceuticals
Paints, pigments, and coatings
Lubricants
Ceramics
Polymers
And much more
The wet milling process is in high demand for micronization, nanonization, blending, and dispersion. That's because wet grinding can achieve finer particle sizes and tighter size distributions than dry grinding. It also typically uses less energy than many dry milling methods, and it's well suited for dispersions and suspensions.
Precision milling technologies like wet media milling help manufacturers achieve exacting particle specifications. That translates to excellent outcomes in terms of dissolution, uniformity, absorption, product stability, and more.
By improving how uniformly a material is dispersed or how completely a pharma ingredient is absorbed by the body, manufacturers can make a better product using less of a key material. At scale, small differences in particle size can lead to substantial cost savings.
But just because a company offers wet grinding and/or other specialty milling services doesn't mean they're the best fit for you. So how can you evaluate toll processors that offer wet milling services to differentiate and make the best choice?
1. First, Assess Your Wet & Dry Milling Needs
Before you begin digging into toll processors, be sure you understand your own side of the equation. Include people from across your company to build a complete picture of the gaps you need to fill. Consider what you have versus what you need:
Equipment and facilities
Scientific and technical expertise
Regulatory certifications and quality system compliance
Document stakeholder input and questions so you can make the most of conversations with potential toll processing partners.
2. Look for the Equipment You Don't Have
Equipment is just a beginning — but without it, there is nothing to talk about with a milling services provider. Look for the mills you wish you had. Ask about material types processed and industries served. You can't expect a trusted partner to share the kind of information you wouldn't want them sharing about your work, but knowing which industries they support can lend confidence to your search.
Equipment size and redundancies can make a difference in a toll processor's ability to meet your needs for turnaround time, R&D, pilot testing, multi-step processes, and more.
Beyond equipment for particle size reduction, blending, drying, and other key processes, you'll also need to consider a facility's receiving, storage and handling, packaging, and shipping capabilities. What are the largest and smallest quantities they can receive? What's the maximum particle size? What bulk formats do they handle?
3. Then, Look for Equipment & Capabilities You Have
Why would you look for the capability to do work you can do for yourself? A few reasons. First, redundancies add robustness to your own capabilities. When faced with a supply chain issue, this can be a project lifesaver. Second, even if you don't need them to perform those processes, knowing they have the expertise can increase your confidence in a toll processor's technical and scientific teams.
4. Review Documentation of Certifications, Regulatory Compliance, and Quality Management Systems
Many companies trust a toll processing partner to help them meet regulatory standards, specialty certifications, quality control, traceability, and other process control procedures. The documentation, regular audit scheduling, and dedicated personnel can be complex, and in cases of multiple certifications, that complexity increases.
Ask every potential partner about their certifications and accreditations, product safety and quality assurance protocols, and how they will protect your proprietary information.
5. Expect Straightforward Information on Estimating and Quoting
What's one major reason for partnering with a toll processor for services like wet media milling? Cost savings. Outsourcing eliminates capital investments for equipment — not to mention the real estate, permitting, labor, logistics, and other associated costs needed to house and run those expensive milling machines. But if you're not 100% clear on pricing and fees, how do you know you're making a cost effective choice?
Investigate whether costs like labor and packaging are flat fees vs. time and materials. Be sure to get details on logistics, warehousing, and storage fees. A trustworthy toll processor will be upfront with you on all the costs associated with partnering.
6. Look for a Team that Adds Value to Your Projects
The company you select for milling process services is an integral partner in your manufacturing process, so you need to feel confident that they're fielding a team of experts. You should be able to tap their expertise in research and development, material science, and technical processes to help you troubleshoot, optimize, and improve processes and products along the way. In fact, an astute technical team may even be able to improve project efficiency and share that savings with you.
An experienced processing services provider should be able to demonstrate how they've helped customers like you solve challenges and achieve their goals. They should be able to speak to typical challenges with a particular milling technology, such as wet media milling or fluid bed jet milling, and address your individual concerns.
7. Verify All Claims of Capabilities
While there's no direct substitute for in-person, on-site evaluation and inspection, it's not always possible. Once you've evaluated a few toll processors and you're close to making a decision, if a plant visit isn't an option, an in-depth Q-&-A session can go a long way to build your confidence. Call and request a virtual meeting and/or a virtual tour.
Verify your potential new partner's claims. After all, you intend to entrust your brand and products to their services. You have plenty to gain by reviewing not only equipment and facilities, but also the scientific and technical know-how of an experienced toll processing services provider.
The more information you gather and assess, the better equipped you'll be when it's time to choose your tolling partner. Familiarize yourself with the different milling methods, how they work to reduce particle sizes, and industry applications in our Milling Methods Comparison Guide. Click below to claim your copy today.