Flash Drying Vs. Fluid Bed Drying: A Tell-All Comparison of Benefits
Justin Klinger, Feb 20, 2023 12:15:00 PM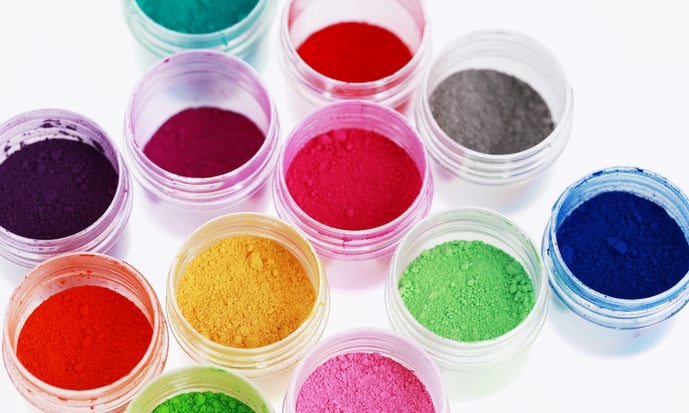 If you're new to the particle drying process or if you're working with a new material, you may be unsure whether flash drying or fluid bed drying (also called fluidized bed drying, or FBD) is the best choice for your project.
Depending on the material, each of these drying processes presents distinct advantages. Likewise, there are also potential disadvantages in terms of efficiency, capabilities, and costs.
Collaborating with your trusted toll processor is key in:
determining the best contract drying services for your material, end goals, and special challenges
exploring new materials and R&D opportunities
investigating, troubleshooting, and developing a customized process solution that achieves your specifications
Sharing knowledge makes for a better overall experience, partnership, and outcome. Let's take a look at the commonalities and differences between fluid bed drying and flash drying so you can make informed decisions.
FLUID BED DRYING
Fluidized bed drying subjects a wet material to a rising stream of hot gas that flows through a perforated distributor plate or membrane. The heated gas lifts and surrounds each individual particle, causing the solid material to flow freely and behave like a fluid.
This fluidizing effect enables efficient, continuous, consistent heat transfer via both conduction and convection on all surfaces of each particle. That prevents hot and cold spots in the drying process, which in turn helps maintain product quality and uniformity.
As particles dry, they rise to the top of the drying chamber, where they can be classified as they are collected.
FLASH DRYING
In a flash drying system, powder, granular material, filter or centrifuge cakes, or slurry is exposed to a high-temperature stream of gas moved by fans within a recirculating loop. This causes rapid evaporation, which enables quick drying of heat-sensitive materials without product degradation.
Specifically, the process of flashing surface moisture off each particle cools the drying gas, preventing the product itself from heating and degrading. The flashing process also prevents materials from agglomerating or clumping.
Flash drying can also serve as a pre-drying process step if needed.
FLUID BED DRYING AND FLASH DRYING, SIDE BY SIDE
These two drying methods have much in common, but there are points of divergence that make each process better for some materials and less suited for others.
This table offers a starting point for evaluating a material's suitability.
Consideration

Fluidized
Bed Drying

Flash
Drying

Typical material examples

Chemicals, pharmaceutical ingredients, dairy products, dyes and pigments, food ingredients, metallurgical materials

High-moisture food ingredients, ceramics, chemicals, starches, effluents, organic salts, sugar, dyes and pigments

Large range of capacities/batch sizing

Yes

Yes

Prevents hot/cold spots

Yes

No

Suitable for heat-sensitive products

Yes

Yes

Good for particle sizes above 50 microns

Yes

Yes

Suited for particle sizes below 50 microns

No

Yes

Suited for varied particle shapes

No

Yes

Potential product loss

Higher

Lower

Potential agglomeration

Higher

Lower

Possible particle size reduction due to attrition or impact

No

Yes

Good for sticky or very wet materials

No

Yes

Suited for removing and recovering organic solvents

No

Yes

Suited for clumped (agglomerated) materials

No

Yes
SPECIAL CONSIDERATION: COMBUSTIBLES
Combustible materials present a risk of fire or explosion in both flash drying and fluid bed drying processes. It's therefore essential to provide safety data sheet (SDS) information and any other experiential knowledge you have about your materials with your toll processor. They can then confidently take appropriate preventive steps to reduce risks toward people, equipment, and materials.
You rely on a toll processor for expertise — and a dedication to your bottom line — that you can trust. Whether discussing flash drying and fluid bed drying or any other particle technology, their depth of knowledge and experience can make the difference between a successful product and failure. Plus, a toll processing partner's expertise can help you control costs to improve your own profitability.
It all starts with sharing knowledge — and speaking the same language. Get up to speed on toll processing jargon by downloading our Particle Technology Glossary. Click the link below to get started, and feel free to reach out to our experts if you have questions.