The Top 7 Most Important Details You Need to Know About Hemp Extraction Services
Justin Klinger, May 20, 2021 8:42:00 AM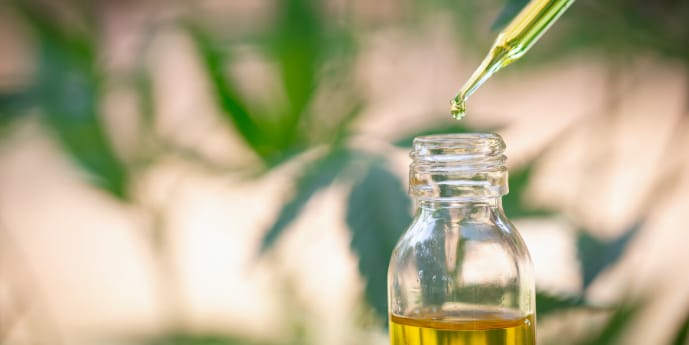 When it comes to post-harvest processing, hemp producers and manufacturers of CBD extract have a lot of options.
Of course, they can make the enormous capital investment in processing equipment, and worry about maintenance, expert operation, troubleshooting, and analysis all on their own.
Or they can partner with a toll processing company that offers hemp extraction services, to produce CBD extract from their industrial hemp harvest.
But not all toll processors are alike. That's reason for concern — but don't panic.
We've got explanations for 7 of the most pressing issues hemp extract manufacturers need to consider when exploring their toll processing options.
But First, What is CBD Oil?
Cannabidiol (CBD) oil is a concentrated extract from the flowers and/or leaves of the hemp plant. The extraction process uses a combination of solvent, pressure, temperature, and time to target and extract plant compounds. The extract is usually blended with another oil, such as sunflower, soybean, hemp, or olive oil, for ingestion or topical use.
Many toll processors have jumped into the business of extracting CBD from hemp plant material … but they're not always experts. Here are 7 essential facts about collaborating with a tolling partner to extract CBD from your hemp biomass:
1. Working with a toll processor delivers access to high-value processes and equipment while keeping you in control of raw material quality, sourcing, and pricing.
You've already invested time, money, and effort in high-quality hemp biomass, so it's vital to know you can trust your contract tolling partner to receive, store, handle, and process the material exactly as they should to ensure top-quality CBD extract from your hemp.
It's also important to look for a toll manufacturer with the specific capabilities you need, and the capacity you need to process your hemp extract and get it to your customers. Capabilities specific to hemp extraction can include:
Bulk receiving capabilities
Optimal storage conditions
Decarboxylation
Solvent extraction
Post-extraction processing
Let's face it: the cost in capital investments for CBD extraction equipment is only the beginning. Installation, educated and experienced technical staff and equipment operators, and process troubleshooting … all the details that go into high-quality hemp extract can quickly make projects cost-prohibitive.
But a trusted tolling partner can receive, store, handle, decarb, and extract your CBD and hemp products exactly as you need them to. Plus, a full-service toll processor of hemp biomass can also document all processes and perform the necessary tests and analyses so you get assurances of quality, purity, and potency.
Not all hemp toll manufacturers can also offer blending, emulsifying, packaging, and even logistics to help you get your CBD extracts and oils to market quickly. A few quick questions before you start working with your hemp processor can help you make sure you've found the most efficient way to get your CBD products to market.
2. Your extraction process matters. Choose wisely, and work with an experienced team.
The extraction process you choose can have implications for your product's suitability for various end uses, whether tinctures, topicals, oil blends, or other products. It's important to know your toll processor has the extraction capabilities you need.
Solvent extraction can use organic solvents like ethanol, which is also available in USDA-certified organic options. But it can also involve less desirable hydrocarbon solvents like butane, hexane, petroleum ether, and naphtha. Solvent selection can have an impact on flavor, color, viscosity, and other qualities of the final product, since different solvents can have specific affinities with different herbal components, as well as compounds like herbicides and pesticides, which can then end up co-extracted along with the desirable CBD compounds.
For this reason, some solvent processes can require secondary processes like winterization, filtration, and/or centrifugation to remove unwanted compounds. Distillation and molecular isolation can also solve some of these challenges.
More advanced extraction techniques such as supercritical CO2 offer considerable benefits: precision targeting of compounds and a nontoxic solvent that leaves no residue. Supercritical CO2 hemp extraction uses pressurized carbon dioxide at controlled temperatures to capture phytocompounds from the whole hemp plant without degrading the CBD, resulting in CO2 hemp extract that may even go straight to blending into formulations, with minimal post-processing needed.
Consumers of CBD, herbal extracts, and supplements are demanding greater transparency. Simply put, they want to know as much as possible about the origins of substances they're willing to ingest. In addition to optimal potency and purity, choosing a residue-free extraction method can be another way for hemp brands to differentiate products and build consumer trust.
3. Decarboxylation demands the right equipment, expertise, and precision process control.
Raw hemp actually has relatively little naturally occurring CBD — but it should contain an abundance of CBDA, or cannabidiolic acid, a 2-carboxylic acid molecule. Decarboxylation is the specialized process of applying heat and time to convert CBDA to CBD, the desirable active compound.
What temperature, and for how long? Temperatures that are too high, or exposure over too much time, can degrade the CBD you're trying to decarb, lowering the value of your eventual hemp extract. That's where a trusted toll processor's expert team comes in. They have the experience and the scientific knowledge to optimize decarboxylation for maximum potency and optimal product value.
4. Testing and analysis are essential to prove quality, purity, potency, and safety.
Depending on location and other factors, hemp can be subject to pests like mites, as well as fungi and bacteria. So, many hemp growers rely on agricultural chemicals to protect their crops. The U.S. Department of Agriculture (USDA) published a final rule in 2021 to regulate hemp production in the U.S., and since 2019, the Environmental Protection Agency approved adding hemp to labeled use for 59 pesticides, 58 of which are biopesticides.
Hemp is a bioaccumulator, so as the plant grows, toxins and heavy metals from the soil — like arsenic, cadmium, and lead — can become concentrated in the plant. Those undesirables can end up extracted along with the hemp cannabinoids. Hemp-derived extracts have been found with unsafe levels of lead, copper, nickel, and agricultural chemicals — so ask your toll processor about their analytical capabilities.
Just as important as impurities is the ability to test CBD extract for potency. As more information about CBD becomes available, consumers may demand even more information about what they're buying. Testing makes good business sense. To protect consumers and ensure product purity and potency, look for testing and analysis including:
Potency Profile
Moisture
Heavy Metals
Residual Solvents
Pesticides
Microbial
Terpenes
5. Ask about your contract toll processor's quality systems, certifications, and accreditations.
A quality management system in place means that your tolling partner doesn't just claim to follow a process. Their accredited QMS means every person's role is accounted for, every process is documented and followed, and adjustments and improvements are documented, too. ISO 9001 is an internationally recognized, third-party quality management certification to look for.
Before you contract with a hemp processor, ask for proof that theirs is an FDA-registered facility, with certifications including Food Safety Modernization Act (FSMA), Food Safety Management System (FSSC 2200), and current Good Manufacturing Practices (cGMP).
6. Organic hemp biomass? Look for a toll processor with organic certification.
Hemp produced in the U.S. under the U.S Domestic Hemp Production Program may be certified as organic under USDA organic regulations. After committing to the agricultural discipline required to grow organic hemp, most producers are interested in a certified organic hemp toller. So it's important to verify organic certification through a USDA-accredited certifying agency.
7. End-to-end services can help you streamline your path from seed to shelf.
Most consumers prefer to utilize CBD oil and hemp extract in formulated products designed for ease of use and controlled dosage, whether intended for ingestion or topical application. A contract toll processor that can offer complete R&D, custom formulation to your specifications, and specialty manufacturing of food and pharmaceutical grade products can help you realize your vision much more efficiently.
Whether your CO2 CBD extract is destined for tincture, lip balm, oils, lotions, salves, or even food formulations, a toll processor with specialized experts on staff can help you make it a reality. If that same toll manufacturer can also offer bottling, labeling, and packaging services, plus logistics to get your finished product delivered to your distributors without delay, all the better.
Learn more with our Essential Guide to Herbal Processing. Click the button below to download your copy.