How Current Jet Milling Trends Influence Your Future Project Decisions
Justin Klinger, Nov 10, 2022 10:15:00 AM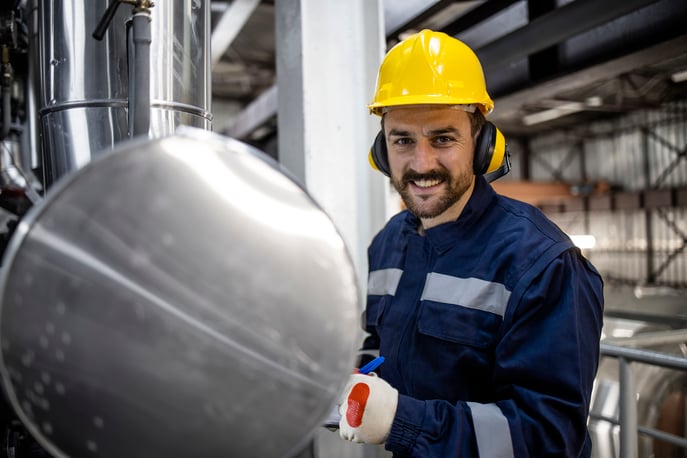 The global jet mill market is currently valued at $141.2 million, with five-year growth projected to take it to $184.9 million.1 Market research suggests that market share is divided equally between fluidized bed and spiral jet milling — both at 35% — with the remaining 30% attributed to a non-specific "others" category.2
Higher demand for premium makeup and healthcare products in the cosmetics industry is cited as a key contributor to jet mill market growth, as is steadily increasing micronization use in the pharmaceutical and coatings/inks industries.1
However, jet milling offers product and competitive advantages that make it attractive to many industries — and the broad appeal must also be factored into how jet milling trends are shaping up.
4 Benefits of Jet Milling
Of the particle size reduction methods, jet milling achieves the finest results — typically measured in microns or nanometers — and the tightest distributions. With appropriate materials and jet mill adjustments, larger scale particles can also be produced.
But grinding versatility isn't the only reason jet milling is feasible for a breadth of industries. Aerospace, automotive, ceramics, cosmetics, industrials, petrochemicals, and pharmaceutical operations are leveraging these benefits:
Consistently low grinding temperatures allow for the processing of materials that are heat sensitive or have low melting points
Streamlined production cycles that combine grinding and collection processes to maximize time and processed material collection
Virtually no cross-contamination risk because there are no mechanical mill components and related wear, and GMP-certified toll processors manage equipment cleaning, product changeovers, and cleanroom environments to exacting standards
Increased surface area and particle size uniformity promote even distribution and enhanced product performance
Jet Milling Process Optimization
Knowing the benefits of jet milling is important, but understanding how your toll processor optimizes the process is critical for successful outcomes. Partnering with a jet milling expert provides efficiencies and capabilities that aren't necessarily available from every toll processor, including:
Process modifications that are proven and logical from the jet milling perspective, improve grinding outcomes, and streamline the overall project

Streamline processing

that combines grinding and particle classification
Applied knowledge of in-house material scientists and engineers to gather required data for raw feed trials and pilot runs often without the need for physical testing
In-house sample testing and particle size analysis that aids in the collection, verification, and use of data guide materials selection, grinding specifications, and consistent jet milling repeatability
Having the capacity to drill into detailed information adds value to a jet milling partnership — and typically brings about desired high-quality results faster.
Jet milling trends point to even wider — and more efficient — use of this particle size reduction method across industries and products. Positioning your company to leverage the benefits for products in existing or new markets starts with a clear understanding of the process basics, which you'll find in Jet Milling Services Fundamentals: A Manufacturer's Guide. Click the button below to download your copy now.
SOURCES
1Allied Market Research, 2021 Jet Mill Market Report, April 2021
2IMARC Group, Jet Mill Market: Global Industry Trends, Share, Size, Growth, Opportunity, and Forecast 2022-2027, Undated