How You Benefit From A Toll Processor Focused on Quality
Mark Muso, Mar 31, 2023 12:48:30 PM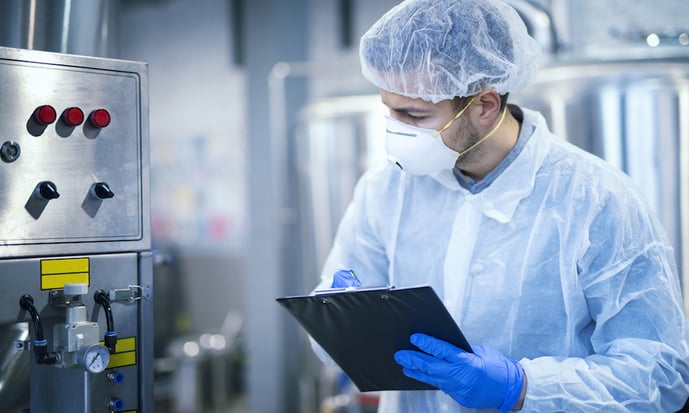 Toll processors are entrusted with a wide range of materials, all requiring the utmost care in handling. As the architects of what's possible, CPS has earned a place within many industries as the preferred toll processor.
Our proven innovation, collaboration, and responsiveness make CPS a value-add for any company in need of toll processing services. What sets us apart is how we combine these capabilities with our unwavering commitment to quality — creating a solid foundation for the ongoing success of our longstanding customer partnerships.

The CPS Approach to Quality
Quality is a priority at every CPS touchpoint, from product trial to post-production. Governing the protocols is a comprehensive Quality Management System (QMS) that ensures stringent compliance with ISO standards in processes, procedures, and operations.
Occasionally, a customer opts out of requiring QMS due to the nature of the material, processing need, or other reason. CPS always respects a customer's decision but we don't interpret not needing QMS as an opportunity to be lax in protocols.
As a Good Manufacturing Practices (GMP)-certified toll processor, CPS is quality-focused at all times.
Following the standard operating procedures laid out in accordance with cGMP augments how CPS achieves consistent quality through:
Detailed documentation and forms regarding material characteristics and behaviors
Pre-start checklists
Cleaning validation protocols
Equipment setup and cleanliness standards
Communication with/reporting to the Food and Drug Administration (FDA), if needed
Quality Assurance in Product Trials
Quality assurance is often associated with production processes and outcomes, and rightly so. CPS takes a larger view. There isn't a threshold material quantity or project size that qualifies a project for quality management; quality is always a priority.
Product trials are a perfect example. The amount of material tested is far smaller than that used in standard milling production, but CPS treats it as no less important. Our established product trial process steps all tie back to quality:
A pre-trial meeting that includes CPS technical service engineers and other internal team members with project and materials expertise to discuss quality assurance standards/optimal performance
cGMP compliance at every product trial touchpoint
Customer collaboration to verify that all product trial control points are in place
TSE-driven process documentation for operators to ensure successful product outcomes
Product trials are essential for data and runnability verification. There are times when they also reveal the need for CPS to pivot in order to provide quality outcomes. On the rare occasion that particle size might be at issue or another impediment occurs, one of two things could happen: CPS may reach out to our network of qualified partners with the necessary specialized equipment to complete the trial, or we work with customers to exclusively purchase the specialized equipment for CPS to use and store on site. The steps that may need to be taken are secondary to the focus on top-quality, top-performing solutions.
A toll processor influences how your material is handled and, ultimately, how your product performs. Partnering with CPS ensures you have the procedures, certifications, and experience in place that ensures quality-centric services on every project, every time.
Make sure your toll processor has the capabilities to meet your needs and exceed your expectations in quality standards and other key areas. Download the easy-reference Toll Processor Evaluation Checklist. Click the button below to get your copy now.