Managing Supply Chain Disruptions During The COVID-19 Health Crisis
Justin Klinger, Apr 16, 2020 9:00:00 AM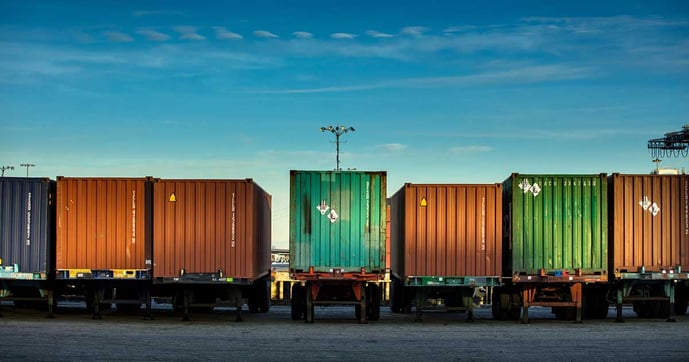 Uncertain and difficult times, such as the current health crisis, have challenged many companies' supply chains.
We previously covered how Custom Processing Services (CPS) can provide you with the toll processing services you need to continue serving the needs of your customers. Now, let's explore supply chains in more detail, rethink traditional models, and consider how to effectively manage disruptions.
Worldwide Disruption. Supply Chain Evaluation.
The effects of COVID-19 are obviously being felt worldwide. Global supply chains are causing many companies to fear that they won't meet contractual obligations in a timely manner.
As many companies are experiencing, the domino effect of supply shortages and plant closures across the supply network has quickly resulted in significant supply chain disruptions.
The rising cost of supplies from China, as well as premiums to buy/hold supply capacity, are causing some companies to search out alternative supply scenarios. They're working hard to quantify the supply-and-demand volume changes to their forecasts.
Although when "normalcy" may return around the world is unknown, the ramifications of the virus will continue to be felt through global supply chains, from raw materials to finished products, for many months, even forcing some companies to rethink and change their supply chain model entirely.
Which Companies Are Prepared For This Event?
Imagine the difference between having supply chain risk management developed and ready (including a diversified geographic perspective) versus scrambling because a single supplier can't deliver a key product.
The prepared, agile company — since it invested in supply chain planning — can reconfigure and pivot, maintaining supply using a multi-source strategy. The other, with no flexible logistics network, suffers the full chaos of a supply chain disruption.
At this point, you can't decide which of these companies you are, but you can choose which you'll be moving forward.
Structuring A Response While Managing Disruption
COVID-19 has instantly proven to some companies that they're more vulnerable than they thought to global disruptions through their supply chains.
While some short-term actions need to be taken in response to the immediate challenge, many are already looking ahead to the longer-term solution of digital supply networks (DSN). This non-linear approach connects the entire company to your complete supply chain network as well as anticipates disruptions to mitigate impact.
New DSN supply chain technologies can improve end-to-end visibility, add agility, inspire collaboration, increase resiliency, and can even model supply and transportation options, such as going with a different source of supply. These risk management techniques can amount to a completely new supply chain model.
A need exists for comprehensive, long-lasting, and proactive modeling to help companies better understand their situations so they can build supply chains with more resilience.
CPS Helps Our Customers Deal With The Unexpected
At CPS, we've seen many companies shift their priorities to essential materials, especially those focused on the crisis and defeating the virus. We're accommodating quicker turnaround times for sanitizers and cleaning items.
Some non-essential items have been delayed, but overall production has not been negatively impacted. If there's a disruption to normal product flow, we ask our customers if there's a step in the process that CPS can handle for them to help complete finished, sellable goods.
To help become a supply chain solution, CPS is being proactive in ordering raw materials/supplies ahead of an economic recovery as well as increasing quantities ordered when possible.
We're recommending that our clients review their immediate needs, as well as those for next quarter, to identify opportunities to build inventories in preparation of an influx of orders when business picks up, helping to avoid longer lead times.
CPS is also assisting businesses with their supply chain challenges by becoming an alternate supplier. If a current supplier isn't meeting the requirements and/or quantities for items or processes, CPS is stepping up to order products or make them.
CPS can help you — now and into the future — with your toll processing needs. As the "Architects of What's Possible," we'll discover what's possible for you.
Connect with CPS with questions or concerns during these stressful, difficult days. Or simply give us a call at 610-779-7001.