Top 7 Factors That Impact Your Toll Processing Project Outcomes
Durango Petit, Mar 11, 2021 6:45:00 AM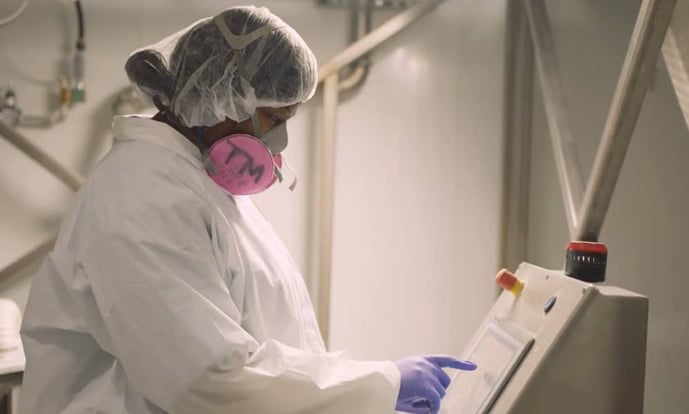 Some milling, drying, and blending projects come with unanticipated snags or obstacles — or just plain challenging circumstances.
Materials may arrive late or out of specification. They could require refrigeration or other special handling. Target particle sizes may be extremely narrow and require expertise in material science and experienced equipment operators to achieve.
No matter what kind of milling, drying, or blending project you bring to your toll processor, you can be part of the solution to tough project challenges, potentially improving efficiency and even reducing your total costs by working closely with your toll processor's teams.
In this article, we'll take a look at some of the biggest factors that influence processes and outcomes, and some of the ways you can collaborate to get the most out of your toll processor's expert teams.
1. Delivery and Material Pack-Out
It may seem counterintuitive to say bigger is better when it comes to particle size reduction, but there are several points in toll processing where this can be the case. The first place is on arrival at your toll processor.
Generally, it's safe to say that large, bulk formats like drums or super sacks in different weights (for example, 500, 1,000, and 2,000 lbs.) require less time and labor to open, pack out, and load into milling or blending equipment. That can save on your toll processing time and labor costs — and in many cases, raw feed materials are less expensive to purchase in bulk packaging formats. That can make bulk formats a win-win when sourcing your raw feed.
2. Incoming Particle Size
When it comes to milling, raw feed particle size is another place where it pays to consult with your toll processor's experts, because particle size can have unexpected impacts on your project. For many jet milling processes, a fineness that's closer to your target range may not be the most efficient place to start.
Depending on your material, a coarser initial raw feed may actually be optimal for many milling projects. That's because the larger particles in coarser raw feeds can make for more forceful particle-particle collisions, reducing processing time. Of course, each material has unique characteristics that can impact time on the equipment, but don't just assume that a finer material will hit your target specification faster. Instead, consult with your processing team.
3. Material Density
Achieving finer grinds with lower bulk density, tough, or pliable materials can be a challenge since their light, "fluffy," or rubbery characteristics can reduce the effectiveness of particle collisions to fracture the particles in the mill. That can mean longer time on milling equipment.
Your toll processor's material scientists, engineers, and expert equipment operators have probably already encountered and solved similar challenges. They may recommend alternatives or adding processes to more efficiently reach your target.
4. Moisture Level
Variations in moisture levels can wreak havoc on materials themselves, as well as your plans for processing. Moisture can affect physical properties of the material, like elasticity, strength, hardness, and agglomeration. The same material, presenting with different moisture levels, may look and behave very differently and require different milling conditions or steps in blending.
Moisture can also have an impact on flowability and product stability after milling.
Sometimes materials can take on environmental moisture — for example, taking up humidity in shipping or uncontrolled warehousing conditions. When this happens, don't panic. Your toll processor's material experts can advise on the best combination of drying and milling processes to achieve your final specifications, even when your material arrives in an unexpected condition.
5. Safety Concerns
It's critical to note that, without a safety data sheet, your material won't go anywhere near processing equipment. And that's not all. To comply with the National Fire Protection Association's Standard 652, Kst and Pmax values are also required, to prevent risks associated with combustible or explosive materials.
To protect equipment operators and other workers, every project must pass a required safety review before processing can go forward — so the more material information you can provide, the smoother your processing project can proceed.
6. Final Specifications
Your final material specifications are the most significant factor in all of this — and this is also the factor that you exert the most influence over.
How?
Some toll processing customers artificially narrow their target particle size distribution or other final specifications out of a fear that their toll manufacturer may not deliver to their target. But it's important to understand that with an experienced toll processor, you don't have to alter your specifications.
Your processing partner is as committed to your final spec as you are. If achieving your target is challenging, you can trust your toll manufacturer to set up internal controls (like narrowing the specifications on our own accord) to make sure your final product is exactly what you need.
7. Communication, Transparency, & Flexibility
Along with final specifications, these factors are in your hands. The more information you provide, and the more transparent you can be, the better equipped your tolling partner will be to deliver exactly what you need, when you need it. That means, communicating as many details as you can about every aspect of the project:
Shipping methods and anticipated arrival dates
Urgency or flexibility with deadlines
Final product or end use
And more
Your openness to sharing your broader supply chain view can help your toll processor identify opportunities for savings and process efficiencies that you might not see. The closer you work with your processing team, the more potential you have to optimize for quality, time, and efficiency.
Learn More
A clear understanding of materials and processes can help you discern which important details to share with your processing team. You can download guides and checklists with in-depth information about milling, blending, drying, and other toll processes from our Resources page.
You can also increase your knowledge of material characteristics and particle size reduction terms with our Particle Technology Glossary. Just click the link below to download. And don't hesitate to bring your questions directly to our team by using our contact form.