5 Ways Jet Milling Improves Pharmaceutical Particle Size Reduction
KT Brickman, Oct 31, 2022 9:45:00 AM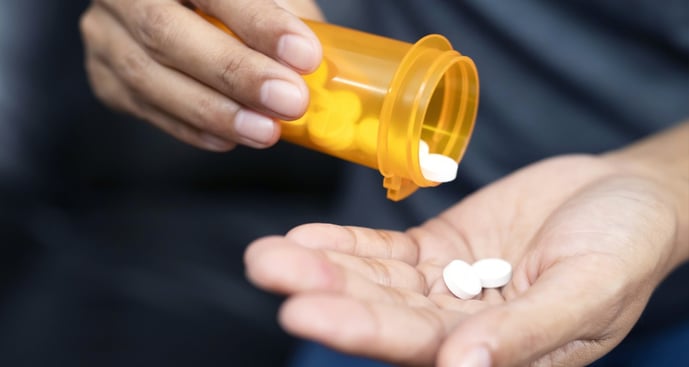 All aspects of the pharmaceutical industry are regulated by the highest standards of quality, safety, and reliability. Product formulations must consistently perform to these standards or patients, healthcare professionals, and pharmaceutical manufacturers could be put at considerable risk.
To ensure consistent product performance, active pharmaceutical ingredients (APIs) and excipients must behave in predictable and repeatable ways. Pharmaceutical particle size reduction is a major factor in determining and achieving desired substance behaviors, which points to the importance of both jet milling and your toll processing partner.
Finding a Toll Processor With Pharmaceutical Jet Milling Expertise
The obvious question to ask is if a toll processor has experience in jet milling for pharmaceutical particle size reduction. Gauging their acumen in the pharma space gives you insight into what they will be able to accomplish for you in terms of reduced particles.
Aligning with a toll processor with a firm understanding of how particle size impacts the solubility, permeability, and dissolution rate of pharmaceutical formulations is a solid first step. Widening your focus to find a toll processor with added practical experience in a breadth of drug delivery options — oral, parenteral, topical, transdermal, inhalation, etc. — increases the knowledge base. Now you're working with experts in particle size range and distribution, which impact sedimentation rate, absorption, bioavailability, and more.
When a toll processor can back jet milling expertise with practical knowledge and experience in the pharmaceutical industry, they are a standout choice for helping you with pharmaceutical particle size reduction projects.
5 Ways CPS Helps Pharmaceutical Manufacturers Leverage Jet Milling
Custom Processing Services has this unique combination of attributes, and a proven track record with the pharmaceutical industry. Over the years we have identified ways that our jet milling services optimize pharmaceutical particle size reduction and benefit manufacturers in these 5 key ways:
Enhanced product properties and performance

: The average particle size range for jet milling is 1 to 10 microns (referred to as micronization) — and capabilities can also accommodate much smaller particles measured in nanometers, or larger particles in excess of 10 microns. Fine particle size reduction increases the surface area and, ultimately, improved performance of dissolution rate, appearance, taste, texture, and other properties the manufacturer might identify.
Virtually no contamination risk: Jet milling doesn't depend on mechanical processes or grinding media to achieve particle size reduction. High pressure compressed air powers high velocity collisions that cause particle fractures and ultimately smaller, uniform particle size.
Without moving parts in the grinding chamber, there is no wear and tear on the equipment that may introduce foreign matter, and the simplified mill design is easy to clean and sanitize. Contamination risk is negligible, and virtually eliminated with the extra measures taken for pharmaceutical particle size reduction, specifically clean room procedures, stainless steel equipment, and the use of purified/pressurized air during jet milling.
Consistent, repeatable outcomes: CPS is outfitted with the most up-to-date jet milling equipment and advanced technologies. As such, even the finest of particle size reduction projects are handled with ease, and manufacturers are assured of consistent, repeatable outcomes — a mainstay in pharmaceutical product performance.
Further, CPS has a variety of smaller scale equipment that lends itself to in-house sample testing. Manufacturers can run tests on a small batch of raw materials to better understand behaviors and make adjustments prior to larger production runs, or use the testing to keep large-scale particle size reduction projects on track with targeted results.
Improved quality control

: Trained designers, engineers, and operators make up the core of the CPS team, and our GMP facility makes them even more effective. Underpinning everything is CPS certifications: GMP ISO 9001, FSSC 22000, Hemp US FDA cGMP, PA Certified Organic, Kosher, and Halal. Regimented certification and regulatory compliance procedures, documentation, and reporting translate to strict quality control at every process step.

Streamlined management of supply chains and costs

: CPS offers end-to-end custom toll processing services that can help pharmaceutical manufacturers take products from raw materials to end users without having to manage vast supply chains. Engineering, lab, repackaging, logistical services and other in-house capabilities create time and cost efficiencies that other toll processors may not be able to offer.
Pharmaceutical manufacturers can't take a lax approach to achieving product formulation goals — or to the toll processor they entrust with particle size reduction There is simply too much at stake.
Our guide, Milling Methods for Food and Pharmaceuticals, walks you through how to evaluate a toll processor as a potential fit for pharmaceutical particle size reduction projects, and explains the advantages of working with true milling experts. Click the button below to claim your copy of this valuable guide now.