Solve the 3 Toughest Food and Pharma Blending Challenges
Durango Petit, Oct 15, 2020 7:15:00 AM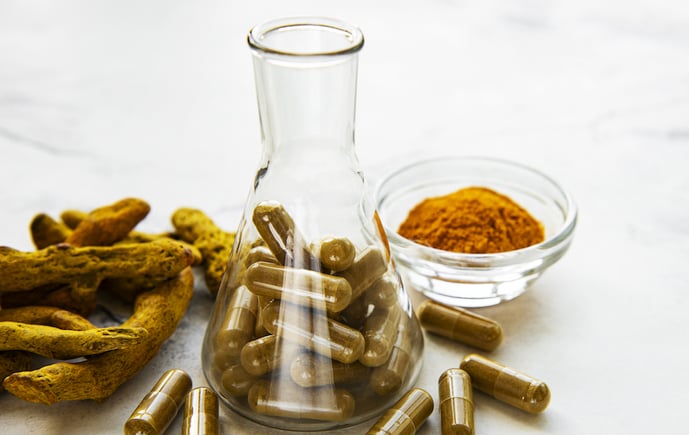 Industrial food blending and pharmaceutical blending jobs become more complex with every ingredient that goes into the mix. Variations in particle sizes and material characteristics affect the ways ingredients act and interact as they are subjected to blending forces — and the result, in the wrong hands, can be a clumpy, slimy, or degraded batch of lost product.
If you're struggling to overcome a blending challenge, look to a trusted toll processor for not only the right equipment at the right time, but also proven expertise and technical know-how every time.
An expert toll processor amasses an extensive range of equipment over years (or decades) in the industry. But even more important is an accumulated wealth of technical expertise working with a broad range of materials and processes. Experience is the true key to solving tough industrial food blending challenges.
Many food and pharmaceutical customers face issues handling, loading, blending, and effectively tapping out finished products — all while ensuring a perfectly homogenized blend without agglomeration, material degradation, or out-of-spec particle sizes.
1. Access to Equipment You Need — When You Need It
Running small-scale or pilot trials for research and development or process refinement calls for machines that can effectively blend small batches. A range of blenders from 75L to 7,500L can enable you to scale processes up and down, whether you're running a trial to prove out a concept, troubleshooting a process step, or gearing up to full-scale production — while meeting production timelines and specifications.
Sometimes the equipment you need requires out-of-reach staffing or capital investments — for example, a moisture-sensitive material might require an expensive drying unit. That's when a toll processor can deliver an immediate advantage, saving you not only on costs, but also on the time to research, purchase, deliver, install, and fine-tune new equipment.
Every upgrade your toll processor has already made translates into greater access to exactly the blending equipment you need, when you need it, without long lead-times or ramp-ups. They also know the ins and outs of each machine, so you can tap their expertise for optimizing outputs instead of searching for information or using a costly trial-and-error approach.
2. Mastering Materials with Minds of Their Own
The very nature of the blending process — incorporating multiple materials, in the correct ratios, to the right specifications, into a homogenous blend — causes and even multiplies material handling challenges. Particle characteristics that complicate blending can include:
Heat sensitivity
Moisture sensitivity
Abrasiveness
Friability
Susceptibility to oxidation
Danger of particle degradation
Agglomeration
And more
A blending job can include many steps — for example, a job may require pre-blending, followed by extrusion blending, drying, milling the dried extrusion, and then a final screening step. Specifications can include particle size, moisture, ingredient amounts and ratios, and homogeneity. That kind of complexity requires advanced equipment and extraordinary mastery of material science.
Ingredients in food, pharmaceuticals, and nutraceutical formulas can include binding materials, like those used in time-release formulas, as well as silica- or cellulose-based flow agents and fillers. The wide range of particle characteristics involved in some blends can require adept and practiced handling, such as coating, encapsulation, or using nitrogen at necessary points in the process to prevent degradation.
Your toll processor's team of technical advisors can run small-scale trials to hone equipment parameters and establish set points, ensuring that they protect sensitive and high-value materials before scaling up to production-level machinery.
Nutraceuticals have experienced a recent uptick in demand, and supply chain issues that have cropped up can complicate the path to market. So it's essential to avoid process slowdowns that can hold up distribution.
3. Establishing and Maintaining Trust
Even the most in-demand facilities, equipment, and advanced expertise can only achieve their value when a toll processor's customers trust them — and that trust is based on transparency and communication.
When you bring your specifications to your toll processor, you should expect them not only to meet them, but to prove it using and documenting approved procedures and testing protocols. You should anticipate walking together through an onboarding checklist to ensure that both parties fully understand each other's expectations, from initial receipt of raw ingredients to final packaging formats and sizes.
You should expect upfront and transparent communication about quality assurance and documentation required for compliance with Current Good Manufacturing Practices (cGMP) — and more important, quality and safety.
Know What to Look for in a Toll Processor
With so many material considerations and so much potential for complexity, you need to be able to trust that you'll receive more than just a final product that meets your specifications. The right toll processor should deliver a sense of security that they'll value and protect your investments in R&D, formulation, marketing, material sourcing, and more.
Learn more about evaluating toll processors for Pharma ingredients with our Blending for Pharmaceuticals Guide. Just click the link below to download your copy. And when you've read through it, feel free to contact us if you have questions.