Is There A Key to Blending in the Food Industry?
Mike Weinhold, Apr 30, 2020 7:00:00 AM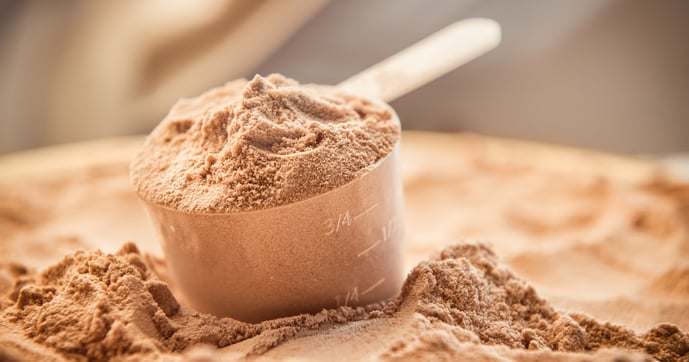 Let's not waste any time. What is the key to a homogenized food blend?
Okay…that's a trick question. There's no single factor that magically creates the perfect blend. In fact, there are several, and each needs to be executed properly: precisely combining the ingredients, the right food blending equipment and technology, blender speed and action, temperature management, and attrition control.
Doing all of these correctly — while delivering memorable service and staying up-to-date with current regulations — earns a toll processor the trust of customers.
The food industry relies on blending technology to create the right products. And achieving the correct mixture for your needs is no picnic. This article covers the basic processes of contract toll blending for food and provides insights on customers' pain points and their solutions.
Ways to Blend for the Food Industry (and Their Challenges)
Creating a homogenous blend is always the goal, which demands food processors stay in complete control of every aspect of their production. This involves a highly complex operation that if done incorrectly has a serious impact on both process efficiency and end-product quality.
Blending can be done in a few ways, each with its own strengths and weaknesses.
1. Dry Blending
Combining dry ingredients to a precise ratio assures consistency, the ultimate goal of blending. Additional, related capabilities may include spraying to encapsulate a dry material with a liquid (for example, a defoamer sprayed on a carbonated beverage ingredient).
The challenge is creating a homogenous blend while avoiding a blender's additional, unintended physical effects brought on by the blender ribbon agitation:
Attrition: particle size reduction and unintended particle size distribution changes; unlike milling blending offers no control of particle size, so attrition is avoided
Heat: agglomeration, or compact clumping, can alter a particle's characteristics; some complex blending projects require a PLC-driven thermal heat transfer system to drive off moisture
2. Liquid Blending
Food-grade liquid blending incorporates liquid or dry materials into a liquid slurry until the materials are consistently blended. Programmable logic controls allow the process to be monitored using data collected from critical control points.
Viscosity is the biggest challenge. The slurry's consistency can get thick or sticky due to internal friction. If too much energy (agitation) is added into the blend, it can drastically affect viscosity. To compensate, adding a more viscous liquid to one that's less viscous can help it perform better; doing the opposite — dispersing a low-viscosity liquid into a high-viscosity fluid — can be very difficult.
3. Dispersion Blending
Taking a dry powder and properly dispersing it into a liquid carrier (water, oil, etc.) isn't a simple task, sometimes requiring a high-shear mixer to mix particles in the fluid. When done properly, dispersions resist sedimentation, exhibit high stability, and have a long shelf-life.
It takes a food blending expert to determine the right equipment and process to optimize a liquid dispersion formula.
Different Equipment for Different Steps
The selection of blending equipment is determined by the physical attributes of the products being blended. However, the correct blending equipment can precisely and quickly combine ingredients to achieve the exact blend needed.
Blender options include a double ribbon blender, paddle blender, continuous blender, tumble blender, or vertical cone blender.
Here's an overview of typical blending run sizes, from small to large:
Feasibility — Ribbon blenders handle small amounts of material well, which may be all that's available to determine a correct blend. Blending of this size is perfect for start-ups and research projects.
Pilot — A medium-size trial, the goal of pilot blending's small-scale runs is to produce samples that the customer is expecting before scaling up to larger, commercial units.
Production — A production trial helps tie up any outstanding issues or concerns before ramping up to full commercialization. Some projects (especially timely ones) warrant skipping a production trial and going straight to full-scale production.
Not every toll processor can handle customers' scalability needs. Having the know-how to start small and ramp to full production all with a single source sets some contract manufacturers apart.
Solving Customer Challenges
The characteristics of some ingredients pose unique challenges for food blending.
Temperature-Sensitive Ingredients — Mostly occurring in dry blending, some sensitive ingredients can cause agglomeration issues in the blend instead of a free-flowing powder.

Including an in-line screen

to the end of the blender can often remove minor glomeration that occurs within the blend. Adding a small amount of

flow agent

, or anti-caking agent, in the blend can also stop particles from sticking to each other.
Friability — Some solid particles break into smaller pieces easier than others. For instance, when loading material into a blender, the screw on the hopper can unintentionally break down easily friable particles. As stated earlier, the blender's ribbons can also cause particle attrition.
Customers' needs can affect the food blending process.
Being flexible may be a toll processor's greatest advantage. How flexible? Well, having the capacity to handle customers as large as a Fortune 500 company (that knows exactly what they want and how it should be done) or a smaller company (that may have an idea of what they want but not know how to get there).
So, a toll processor may simply be asked to perform a task, or it could be looked to for guidance to reach a company's vision. Similarly, a toll processor that may not have certain capabilities in-house can still bring a project to reality using strategic partners to get it done.
Some toll processors have the ability to customize the blending process to meet specific customer needs. For instance, milling may be needed before or after blending, and having those technologies side-by-side can help increase efficiency.
On-time availability of blended food products — deliveries that meet customers' expectations and lead times — is paramount. When a toll processor is able to uphold promised dates, it more often than not means a competitive advantage.
Beyond blending itself, having packaging options available can set a toll processor apart and satisfy a customers' needs. Packing out in the largest package possible may be the most efficient method for the toll processor, but if the blended product needs to be shipped in pails or even 12-ounce bottles, it eliminates an extra step and saves significant dollars.
Meeting Regulations for Food Grade Processing
It takes a superior understanding of safety regulations to succeed in food blending. Let's cover the two most important: cGMP and FSSC 22000.
Current Good Manufacturing Practices (cGMP) is a set of quality assurance principles and procedures that helps ensure a safe and quality process, helping avoid contamination and assuring repeatability. Established by the FDA, cGMP standards are especially vital for businesses in heavily regulated industries such as food, dietary supplements, and pharmaceuticals.
Because there are so many ways to put safety practices into place when manufacturing food, cGMP offers guidelines to follow (to help meet FDA regulations). For every product, however, a hazard analysis must be completed to ensure the consumer is consuming a safe product.
FSSC 22000 also helps control food safety risks. In order to receive certification, a company must follow a rigorous system that manages food safety risks and provides safe products. A GFSI-recognized food safety certification, FSSC 22000 is a statement to customers that a company's multi-level food safety program is trustworthy and it has a rigorous safety system in place.
This is the proper place to discuss cleanliness. Toll processors are, by nature, obsessed with cleanliness. A well-prepared food blending environment includes equipment sterilization (both microbiological and from previous materials) and a clean room with sanitized surfaces.
Adhering to regulations maintains the cleanliness and quality of food products. Controlling every step of manufacturing operations ensures that food blenders deliver safe and trusted products.
An experienced toll blender uses blending expertise with various materials within many industries to create a homogenized product.
CPS offers complete solutions that solve food blending challenges and ensure efficient operations. Our dedicated, 45,000 ft2 facility includes several customizable clean rooms, a cGMP blending station, a cGMP laboratory, as well as the ability to process high-potency compounds.
CPS's goal is always to provide leading-edge technology resulting in high-quality food products. When you're ready, connect with CPS, the Architects of What's Possible, to discuss your unique needs.