The Big 10 – Our Guide to Selecting a Micronization Services Supplier
Justin Klinger, Jan 9, 2020 3:36:48 PM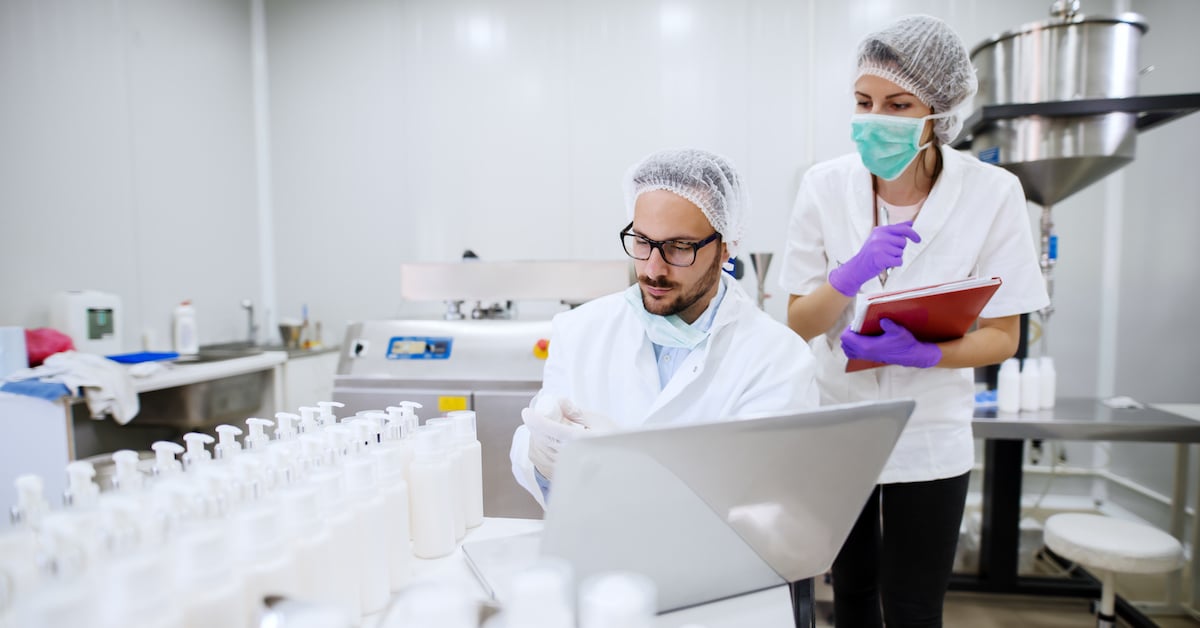 When it comes to particle technology, there are many factors that could affect your ability to successfully go from concept to commercialization – the most likely being finding a fully committed micronization services supplier that's a good match for your needs.
When evaluating a potential supplier, the core of your decision will likely be finding a balance between quality and cost; that's natural. Yet, appropriately perhaps, it's the numerous small details that could make a big difference. Before we jump into those, in a general sense, what do you want from a relationship with a micronization services supplier?
A company that goes beyond the capabilities that you're able to provide? Of course.
Engineering, science, and business expertise that meets — or, better yet, exceeds — your project requirements? Yes, please.
A supplier that provides you with insights into the process as well as product improvements? Absolutely!
Finding a micronization services supplier is a unique challenge
Not every supplier decision requires extreme scrutiny, but choosing a micronization service provider is something that should definitely get your utmost attention. At a minimum, your goal should include working with a "problem solver" and/or "innovative thinker," not just a performer of a task. Even better, look for an experienced "technical master" of custom toll processing.
Sounds great, but what does that really mean? Here are 10 specific and practical things that should be weighed before you select a micronization service supplier.
1. Reliability/Financial Stability
Let's begin with two obvious and related ones. If your micronization services supplier isn't reliable, you'll fail to deliver for your clients, which will hurt your reputation and bottom line. So, consider a company's reviews concerning their delivery services. Have there been regular disruptions in the manufacturing process? Are the same results being delivered time after time?
Part of reliability is communication. Your supplier should lay out clear expectations, provide you with regular updates, and answer your questions throughout the process. They should also be in good financial shape so you know that the worst-case scenario – your chosen company goes out of business – isn't a concern.
2. Performance
Okay...this seems obvious, too, but determining supplier performance before a contract is signed isn't always easy. Consider developing an audit to help review various stages of the manufacturer/supplier relationship, from quality failures to compliance issues to the supplier's strengths and weaknesses.
After a contract is signed, you can continuously monitor, assess, and track a supplier's strong performances and negative trends. By doing this, you're being smarter and more effective with your resources, placing more focus on underperforming suppliers.
3. Capabilities/Technology
One of the things you'll want to see from prospective supplier is their capabilities list – their services and types of work. This gives you a clear idea of what they'll be doing in-house and what (if anything) needs to be outsourced. Doing your research and asking the right questions saves headaches down the road.
Clients expect a supplier to have the latest equipment and knowledge to handle their projects, but for a very specific application, some new equipment may be needed. So, is that supplier willing to invest in new equipment installation and the personnel to run it? Will you be asked to take on some of that cost?
While technical competence can be a differentiator when it comes to supplier selections, a single-minded focus can be a red flag. This is a multi-faceted business relationship that needs to function across many functional areas, so technical expertise shouldn't overshadow other requirements. Rather, it should be one of many factors weighed in the decision process.
4. Experience
You can quickly evaluate a micronization services supplier's toll processing experience by the industries they serve or the project types they've handled. Just as vital is that supplier's experience within your industry. Their familiarity can go a long way even though individual projects can vary greatly.
As far as projects, look for components and systems within comparable projects similar to yours. Ask about the supplier's involvement and what type of experience they had. These "war stories" can be a good sign that their expertise will add value and make things run smoother.
5. Process/Flexibility
Design and manufacturing processes can vary wildly. Take time to evaluate a supplier's processes and think about how they could mesh with your business operations. Consider your review and sign off opportunities, the chance to adjust schedules and budgets, and how you might assess performance (see #2 above) during the process.
This brings up flexibility and a supplier's ability to work with you to address changes as they eventually pop up. Not every operation is built to handle sudden directional changes, if those are possible with your project. Dive into their past work and ask questions to get a feel for how they operate.
6. Regulatory Insight
Not every micronization services supplier has the same regulatory experience. Requirements for health and safety as well as environmental compliance can vary across the globe. Ask the toll processor about their compliance process. Make sure you know how your product will be shared with regulatory agencies, if necessary.
What certifications have been achieved? cGMP? FSMA? PA Certified Organic? ISO 9001? HALAL? Kosher? FSSC 22000?
As your relationship deepens with your supplier, they'll become more comfortable with your manufacturing processes, which makes adjusting for new regulations easier.
7. Partnership/Goal Alignment
Your long-term goal should be to build a successful partnership. When, together, you're both thinking and moving in the same direction, your supplier will work hard to discover what's best for you and provide solutions to match your needs.
That unified forward movement can be seen as a strategic partnership, inspiring true transparency and driving high quality. During a strong business partnership, a supplier is more likely to anticipate what a manufacturer needs, speak up when a problem arises, and feel committed to the success of the finished material.
When you're evaluating if a supplier could be a good fit, step back and look at the big picture: their mission, goals and company culture. When their values align with your own, it's a good sign that this is the right partnership.
8. Personnel
Capabilities, technology, and processes are all important, however your project's success largely rests on the people involved. Immediate contacts — project manager, engineer, manufacturing lead — are vital, of course. Yet, inquire about the entire team, from people on the floor (quality control, lab services, packaging) to office staff (technical, compliance, purchasing).
Micronization service success relies on teamwork. A true team brings its company values to daily interaction: passion and dedication complemented by its technical proficiency and toll processing services. The best-of-the-best also enjoy the challenge of new product development, a process that requires numerous team skills to take an idea to successful commercialization.
9. Certification Process
Certifying a toll processor shouldn't be painstaking or overly time-consuming. Look for a supplier with the experience and knowledge to successfully navigate stringent company certification procedures for toll processors and the capability to work with your company's audit team to fast-track the process.
10. Quality
We saved the most obvious one for last. It's no surprise that product quality is a critical factor when considering a micronization services supplier. Everything else can run smoothly, but if high product quality isn't achieved, it's a waste.
That's why developing a supplier quality management program is key. This may involve multiple materials, ingredients and complex steps, yet once established it provides priceless peace of mind and helps build a solid, long-term supplier relationship. If your customers are receiving the finest quality from you, your upfront investment will easily pay off.
If you're entrusting specialty services like micronizing to a toll processing partner, you need to know that they can meet your quality assurance and process control requirements, and that they're certified to meet regulatory requirements in your industry. That's where the differences between toll manufacturers and contract manufacturers are important to understand. Get a clear view of the differences when you download our guide, What Are The Differences Between Toll Manufacturing and Contract Manufacturing? Just click the link below.