Top Toll Processing Articles From a Unique Year
Justin Klinger, Jan 7, 2021 8:59:24 AM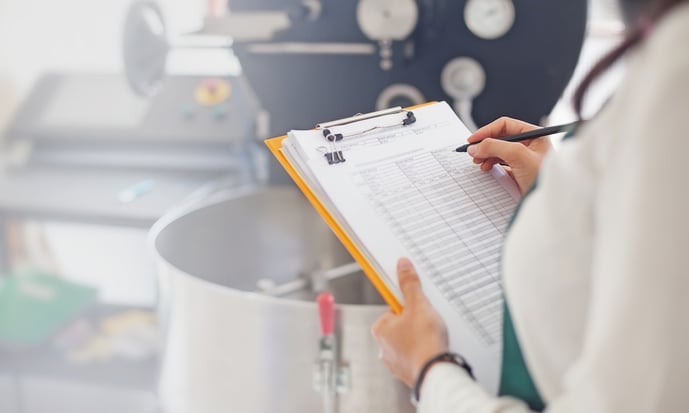 2020 was a uniquely challenging year — yet for many companies, the year's demands led to innovative problem-solving strategies that transformed obstacles into opportunities.
Logistical difficulties and critical supply chain disruptions were among some of the most complex challenges that manufacturers in all industries navigated. At the same time, innovative solutions were in demand in industrial chemical, health and beauty, nutraceutical, and pharmaceutical industries.
While little could be done to alter the business landscape, many industry leaders ensured their success in adapting to a challenging environment by entrusting critical manufacturing processes to a toll processor.
In 2020, the team at Custom Processing Services also launched our blog, providing an in-depth view of the services we offer and the expertise our team members bring to the table.
Based on readers' responses, it's clear that manufacturers in almost every industry want a deeper understanding of ways to work with a toll processing partner to become more competitive. Here, for your review, we offer our most popular blog articles of 2020.
If you're new to the question of selecting a toll processing partner, this article is an excellent resource to review the basics and understand why leaders in so many industries — from industrial chemicals to food manufacturing — rely on contract toll manufacturers to assure product quality while optimizing efficiencies in their operations. Read more >>
Wet milling processes can offer distinct advantages for particle size reduction and achieving target size distribution ranges, but are they right for your specific raw material and end use? Learn how wet grinding can achieve nanometer-range specifications — and some of the most important considerations that should go into choosing your milling process and partner. Read more >>
Toll processing is a key strategy used by leaders in a wide range of industries to simplify and optimize operations, improve product quality, reduce time to market, and create in-demand products while eliminating the need for costly capital investments. The key is finding a responsive contact manufacturing partner that offers a full range of services to meet your needs. Read more >>
It's difficult to overstate the importance of process controls when it comes to following cGMP blending and production requirements. But what other considerations should be on your mind, if you're evaluating toll processing companies and their manufacturing facilities to support your cGMP-regulated pharma project with precise blending requirements? Read more >>
What is micronization — and is it a process that applies to your product ingredients? A target particle size of 10 microns or smaller is often essential for active ingredients and excipients in pharmaceutical formulations. But it's not enough to know a toll processor has the equipment. Scientific expertise, cGMP quality assurance, and process controls are absolutely essential. Make sure your trusted custom processor meets every requirement. Read more >>
This versatile particle reduction technology can achieve some of the finest particle sizes and tightest size distributions available. But is jet milling right for your application? Get a detailed understanding of the forces at work in both conventional and fluidized bed jet mills, and explore whether your material is a good candidate for this vital toll processing service. Read more >>
Current Good Manufacturing Practices (cGMP) is a set of quality assurance principles and procedures that ensure consistency in manufacturing and quality control. In this post, we outline these principles and explain why, if your products fall within these categories, it is a must to work with an experienced, cGMP-certified toll manufacturing partner. Read more >>
Get a clear understanding of the flash drying process, the industries where flash drying is typically in demand, which types of materials make the best candidates for this process, and how it can fit together with demanding or complex milling or micronization projects when your work with a full-service toll processor. Read more >>
The blending process is where ingredients become products — so for brands that are constantly responding to consumer demand by refining and reimagining product formulations, a reliable toll processing partner may be the only way to run multiple product development simultaneously while also upholding cGMP hygiene and process standards. Read more >>
More Knowledge Leads to Better Decisions
These 9 articles can provide a solid introduction to toll processing, and we encourage you to explore the full year's worth of articles to see how you can get the most from your toll processing partnership.
Whether you're just getting started or you've been working with a custom processing company for years, our Particle Technology Glossary can help you communicate with confidence, knowing you're speaking the same language when discussing the details of your project. Download your copy now — just click the link below.
And if you've got unanswered questions or want to know more about Custom Processing Services and our capabilities, we welcome you to contact us any time.