How Can a Toll Processing Trial Save You Money?
Joe Holden, Mar 18, 2021 6:45:00 AM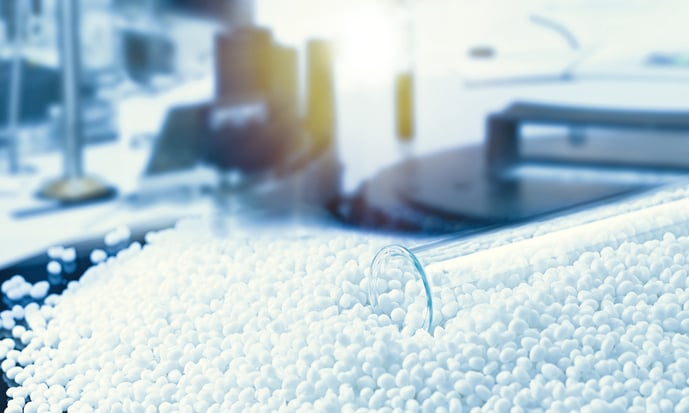 Customers often approach a toll processor with a transactional focus on a processing service, and whether their partner has the specialized equipment and capabilities to complete it.
The short answer is almost always yes — your toller has the machinery, experience, operators, and capacity to handle almost any job.
But in follow-up questions about your project, their technical teams sometimes discover that you could actually improve efficiencies and save time and/or costs by taking a different approach.
When you consider a toll processor's broad range of customers, product types, and the sheer volume of materials that have passed through their equipment (and the scrutiny of their experienced scientists and engineers), there's a solid chance they've solved a similar challenge before.
So when you request specific equipment or procedures and your technical team unexpectedly recommends a process trial using methods you hadn't thought of, it can test your trust in the partnership.
Is your toll processor upselling you on technical services you don't really need, or is the team looking out for your best interests?
Let's take a closer look at the ways an upfront investment in a process trial can save time and money.
Why Customers Miss Out On Trial Opportunities
It's understandable to receive advice about a material or process trial with skepticism. Customers refuse lab-scale process trials for a variety of reasons, including:
Skewed assumptions of cost versus value
Concerns about effects on a project timeline
Lack of trust in an outsider's concern for their value stream
Awareness that breakthroughs can happen in trials, but aren't guaranteed
Suspicions about being upsold
What's common to all these excuses for not pursuing a pilot-scale trial?
Uncertainty.
So it's notable that the most significant deliverable of any process trial is knowledge.
Your Project Cost Includes Multiple Factors
Maximum efficiency is your toll processor's goal with every project that passes through their operation. That means their technical experts take a meticulous approach and examine every factor that contributes to overall cost, looking for opportunities to optimize.
Let's say you know with certainty that a mechanical mill is capable of achieving your target particle size using less energy than a jet mill — so that's the service you request for your milling and classifying project. So when your technical sales engineer calls you back to recommend a process trial on a jet mill before pushing ahead with the job, what should you think?
This is where your toll processor's depth of experience and breadth of equipment become your assets.
In all likelihood, your toll manufacturing partner has experience processing the same or very similar material. Whether it's moisture level, agglomeration, or other factors, their recommendation to explore other processing approaches is driven by an awareness of all factors contributing to project cost, such as:
Material characteristics
Target particle size ranges
Equipment energy use
Throughput speeds
Time and labor
And more
Your team of professionals' depth of material knowledge and awareness of equipment capabilities can lead you to project efficiencies — and savings — beyond your expectations.
So while your information points to the mechanical mill, your toll processor's looking beyond the singular process of particle diminution and considering the full scope of work, from receiving your material to delivering on their promise. They may have identified points in the process beyond your awareness that add cost, which could be eliminated by using a different milling process.
But to be sure, you need proof.
At first, the recommendation seems counterintuitive. But when you look a little deeper, you recognize that your toll processor's investment in educated, experienced material scientists, engineers, and highly skilled operators benefits you directly without adding to your payroll or other human resources costs.
That initial expense of a process trial can quickly translate to project savings, which multiply every time the process is repeated.
The Value of Material and Process Data
It's hard to overstate the importance of evidence and data in estimating and executing your project. When a toll processor recommends a trial, it's because they see value in a deeper understanding of factors including:
Relationships between particle size and processing speeds: The difference in time and energy needed to achieve a size of, for example, 5, 10, and 15 microns, is rarely linear. It can require multiples of time and energy. That's important data to know and understand. (See why below.)
Differences between ideal particle size and optimal target range: In the R&D lab, your targets are based on ideal particle sizes and characteristics. But pursuing ideal versus optimal outcomes can quickly put a project out of reach in terms of financial feasibility. Working with a tolling partner's technical team, you can more quickly determine optimal targets — and that can make a life-and-death difference to your final product.
Impacts of scaling up to production-level equipment: You may have already invested a lot in the development of a formulation. But is the data you collected enough for your processing team to scale up to production? Like the relationship between particle size and processing efficiencies, the orders of magnitude between lab-scale and production-scale can introduce complexities you may not anticipate — but your tolling partner does.
Accurate quotes in everyone's best interest: Your limited material and processing data can make it difficult to estimate production costs — and most toll processors know to err on the conservative side. That may inflate the predicted cost of your project, which could slow down production as you seek approvals or search for alternatives. A process trial may take less time, and the resulting data can get you an accurate estimate so you can move forward with confidence.
Extending your toll processor's involvement beyond initial assumptions: Especially with new-to-you materials and processes, you may be production-focused. But your toll processor's capabilities beyond milling, drying, classifying, and blending can also include

packaging

and logistics. Your technical team can advise on whether value-added processes can lead to substantial savings in cost and time-to-market by eliminating whole shipping and handling steps.
The Value of Added Perspective
Your toll processor's concern for your bottom line extends beyond the limits of their own four walls. That perspective plays out in process trials and the advice that can result.
If your technical team discovers that, by adding a feature or value-added step, they can efficiently eliminate a step further down the pike — for example, once the material returns to your in-house manufacturing operations — expect them to advise you about your options.
Most of the time, they already possess the capabilities, in terms of both equipment and expertise. But sometimes, a technical expert uncovers an opportunity to achieve your material goals more efficiently with new equipment they don't yet have on the production floor.
That information may lead to more complicated discussions and decisions, especially if the step includes a capital investment. But it's vital not to dismiss the recommendation out of hand, just because it may involve an upfront cost. Depending on frequency and magnitude of your project, the savings can quickly outweigh the investment — and your toll processor may be prepared to share the cost of the initial investment with you, or to take it on for you.
On the other hand, if you decide to add an in-house capability, your toll processor's technical experts can support you through the process of equipment selection, as well as the complexities of installation, operation, and maintenance — and process trials can be indispensable as you move forward.
You can get a deeper look at how working closely with your toll processor can support your own in-house manufacturing operations when you download our guide, Comparing the Benefits of Toll Processing and In-House Manufacturing. Just click the link below to download your copy today. And if you have questions after reading through it, you can chat with us on our home page or reach out using our contact form.