How Toll Processing Supports the Innovative Battery Industry
Justin Klinger, Mar 4, 2021 6:45:00 AM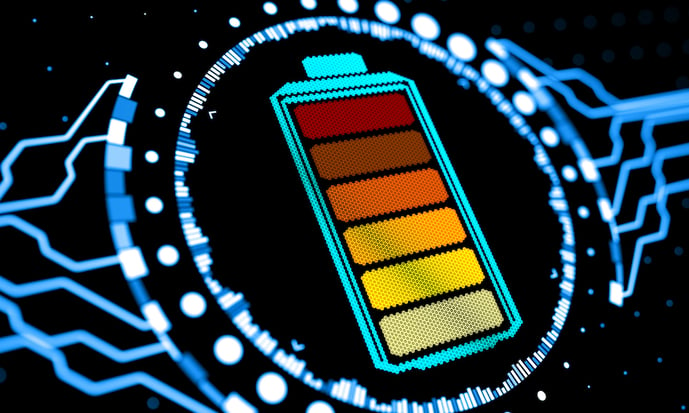 The future is battery-powered.
From miniscule wearables and electric vehicles to enormous reservoirs that store power from wind and solar farms, cell and battery performance remains a limiting factor to technological advancements. Improved battery production means less time tethered to charging cords, longer ranges on electric cars, and more reliable, renewable energy grids in the future.
While OEMs work to optimize energy efficiency in their products, battery cell performance and energy storage are also works in progress. Quicker charging, longer life, more power, and sustainability improvements in raw materials and manufacturing processes are all critical areas of innovation.
Toll processing serves a vital function throughout supply chains and product development for battery manufacturers, speeding up R&D, improving efficiencies, and reducing waste — and saving time, money, and resources along the way.
Leaders in the battery industry look to toll processors to deliver on-demand material expertise for specialized milling, drying, classifying, blending, and compounding of high-value materials from the many minerals used to the thermoplastic polymers needed for manufacturing cells and batteries.
High-Value Raw Materials Demand Precision Processing
All across the battery industry, innovators from big-name brands to small startups are approaching from all sides to reinvent high-performance lithium-ion batteries. All-solid state, sodium ion, and lithium-sulfur technologies hold promise for the future, and further technologies are emerging from constant, ongoing exploration. But one thing all battery technologies have in common is a need for precision processing of high-value raw materials, including:
Aluminum
Cobalt
Copper
Graphite
Iron Phosphate
Lithium
Manganese
Nickel
Silicon
And more
Limited material availability and volatile costs will continue to drive efficiency improvements; in the meantime, though, there's simply no room for waste in processing. An experienced toll processor's material scientists, engineers, and equipment operators work closely with customers to achieve target particle size and material specifications while maximizing processing yields of high-value raw materials.
Advanced Technologies at a Cost Savings Over In-House Processing
In highly competitive, innovation-driven businesses like the battery industry, speed to market is critical. Streamlining R&D by running multiple, parallel development processes can be a vital value-chain benefit of partnering with a toll processor.
How?
Electrodes, electrolytes, separators, and cell and battery housings all demand specialized active materials, binders, and additives, each processed to exacting particle size and morphology requirements to ensure performance as well as resistance to mechanical and thermal breakdown in use.
Even the sharpest, most insightful engineering teams can improve their work outcomes — with access to state-of-the-art processing technology, run by expert teams, when they need them.
A toll manufacturer with experience in the battery industry already has the key equipment your team needs — purchased, installed, calibrated, and ready to run. In the time that you may be able to compare and price equipment for in-house milling, drying, and blending, your materials could already be queued up for processing by a highly experienced team; no capital investments, no finding space to accommodate new machinery.
Key Toll Processing Technologies for Battery Manufacturers
Particle size and morphology of constituent materials have an impact on the electrochemical performance of composite products in batteries. Technical and equipment mastery ensure that your materials meet tight particle size distributions, and your team's material scientists can even provide expert advice on achieving challenging specifications.
Your toll processor's experts can help you determine the best path toward your goal, from handling abrasive materials to milling combustibles and compounding reactive materials.
Processes include dry and wet milling methods, blending, compounding, dispersion, and a range of analytical services:
Pre-grinding steps may help achieve more efficient processing, depending on the characteristics of the raw feed.
Jet milling, including

fluidized bed jet milling

, can micronize a broad range of materials. Inert gases enable milling of flammable or combustible constituents, and cryomilling can improve outcomes with some challenging materials.
Wet media milling can achieve particle sizes down to the nanometer range.
Drying processes ensure exacting moisture control.
Particle size ranges can be controlled using air jet classification or screening.
Secondary milling processes ensure consistent blending, final particle size and surface characteristics, as well as deagglomeration.
Advanced particle surface treatments can exert even greater control over material behavior.
Fine powder blending is possible on a range of equipment — as is liquid dispersion.
Polymer composites and paste slurries, including reactive materials, can be compounded and degassed on

extrusion equipment

.
Most important, your toll processor can not only perform these processes at smaller, trial-size runs, enabling you to explore impacts of various particle sizes and morphology differences on cell and battery outcomes. They also have the expertise to reliably scale up processing to full production volumes and rates — so that when your R&D teams arrive at a marketable solution, you can get your product to market faster.
Process Control & Quality Assurance
Partnering with a toll processor that knows batteries means you can trust your high-value, challenging constituent materials will be handled and processed safely. You should also inquire about certifications and quality assurance processes. Your toll processor should have the know-how and experience ensuring full regulatory compliance, documenting processes and procedures, and controlling chain of custody whenever needed.
It's hard to overstate battery technology's importance in just about every industry's future. So it's vital for industry innovators to know where and how to access the particle processing expertise needed to drive investigation, innovation, and production forward. You can get your specific questions about working with our expert teams at Custom Processing Services by filling out our contact form.
And, you can explore the potential benefits your business may realize by partnering with a trusted, experienced toll processor when you download our guide, Comparing the Benefits of Toll Processing Vs. In-House Manufacturing. Just click the link below to get access now.