Top 7 Capabilities to Look For in GMP-Certified Liquid Filling Solutions
Willow Slusser, Feb 10, 2022 9:43:00 AM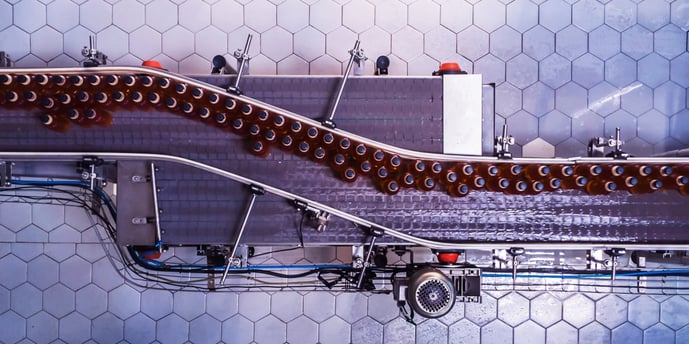 For manufacturers of GMP-regulated products, it can be challenging to find a GMP-certified liquid filling and contract packaging provider with specialty capabilities. This is especially true for automated bottling services for higher-quantity product runs.
Some of the more in-demand capabilities (besides the filling of bottles) are especially important for high-value products that are often sold in smaller volume packages at retail. Manufacturers should take extra care to review bottle filling and packaging capabilities in cGMP sectors including:
Pharmaceuticals
Nutraceuticals
Liquid vitamin and mineral preparations
Herbal and botanical extracts
Flavoring and aroma extracts for food and beverage
Essential oils
Cosmetics and personal care
While many GMP-certified liquid bottlers emphasize capabilities appropriate for food and beverage, it's important to be certain that the contract bottle filler you select can fulfill your project without a hitch.
Here are seven key considerations to remember, whether you're a smaller GMP manufacturer that needs to scale up production to meet demand, or you're in need of automated high-volume bottling support for a product that's outside your usual packaging profile.
Specialty Bottle Filling for Food, Pharma, Nutraceuticals & More
High-value, small-volume products such as pharmaceutical liquids, medicinal tinctures, essential oils, and flavoring extracts deserve special attention, expertise, and handling in contract filling services. These product types can present a wide range of viscosities. They can require protection from elevated temperatures. They can be flammable.
Manufacturers may need to ensure traceability with batch numbers or apply expiration dates, and tamper-evident seals are often needed as well.
With all the possible requirements for any given project, it's hard to overstate the importance of sharing as much information as possible with your liquid bottle filling partner. The more they know, the better they can meet your needs.
1. Heating and Cooling Jacketed Filling Vessels
Heated filling vessels can enable the line operator to manipulate products' viscosity for faster, easier, more efficient and accurate filling. That can save time on the line — and that can save you money. For products like wax-based balms, heated vessels are a must.
Cooled fillings vessels, on the other hand, can be used to chill sensitive materials to help prevent product degradation that can occur at elevated temperatures.
2. Validated Clean-In-Place (CIP) Protocols
To prevent cross-contamination, ensure product purity, and prevent carry-over from batch to batch, a Clean-In-Place system is the standard. Ask whether your liquid bottle filler's processing equipment is designed and engineered to be cleaned in place.
A Clean-In-Place, or CIP, process is developed using an appropriate series and/or combination of cleaning solutions, agents, and rinses to ensure complete, effective cleaning. This is another reason why it's so important to work closely with your technical team, to ensure they know the details about your product.
3. NFPA Class I Division 1 Electrical Environment
This classification describes an area where flammable gases, vapors, or liquids in ignitable concentrations are present continuously or for long periods of time, or are likely to be present under normal operating conditions.
If your product is an alcohol-based tincture or supplements, an essential oil, an alcohol-based flavoring, or a solvent-based extract, it may need to be bottled in a specialized environment, to protect people and equipment from explosion or fire risk.
4. Label Application and On-Label Printing
Many types of products require batch and lot numbers for traceability, lot control, and counterfeit prevention. If your products require lot numbers, expiration dates, serial numbers, or other product-related information to be printed in-line, then you need to know your bottle filler's equipment can print. Be sure to ask whether they can print vertically, horizontally, or either, and coordinate with your tech team to make sure your labels will work on their equipment.
5. Specialty Capping and Sealing Options
Many GMP-regulated products are purchased for health and wellness reasons, or for consumption as in food and beverage. So it's really important to know if your bottle filler is also capable of applying various specialty caps that are often needed, from the easy-open caps often found on arthritis medicine to child-proof caps that help keep kids safer.
Tamper-evident seals and sleeves also help ensure the safety of consumers, and they come in a range of formats, such as lidding films and heat-seals, as well as shrink-sleeves that can fit over the neck of cylindrical bottles.
It's just as important to consider the dosing or application methods used by consumers of your products. For example, consumers of essential oils, CBD products, and medicinal tinctures want products to come in packaging with built-in dosage control, like dropper inserts or dropper pipettes. These specialty caps may require special equipment—so talk to your liquid bottle filler to make sure they have the capabilities you need.
6. Material Scientists and Technical Experts
It's also important to remember that sometimes a project can throw a curveball. If it does, it's more than just a comfort knowing your contract bottler fields a team of highly qualified experts in material science, and you can call on them to help troubleshoot challenges that arise.
This science focus means that your technical team will not only pay close attention to the details, document and follow all process steps, and meet the needs of your quality management system. They'll also take a scientific approach to your project and look for opportunities to optimize efficiencies. That can save you time and money.
7. Additional Toll Processing Capabilities to Serve Other Needs
If all you need is your finished, bulk-packaged liquid or liquefiable product bottled and packed in consumer-ready packaging, that's great. But what if your GMP certified contract liquid filling partner could also provide processing services you need to produce and manufacture essential oils, botanical extracts, natural flavorings, emulsions, and more?
A toll processor with GMP-certified liquid filling capabilities can do a lot more than bottle, seal, cap, and package your products. Under one roof, they can extract, mill, blend, emulsify, and much more. And, if they have in-house testing and analytical capabilities, you can even look to them for quality testing.
Getting more of your production steps under one roof can deliver new efficiencies to your processes, reduce warehousing and shipping costs, shorten timelines, and reduce administrative burdens on your end.
Discover What's Possible With Your cGMP Bottle Filler
How do you find out what your bottle filling partner can do for you and your brand? It starts with a conversation. The more information you can share about your products and processes, the better. An experienced toll processor knows what it takes to protect your formulations, your brand, and your market niche, and takes steps to ensure the best possible outcome.
When you download our free infographic, Contract Liquid Bottling Services: GMP Custom Bottle Filling, you'll see the virtually infinite combinations possible—container shapes, lids, seals, viscosities, and more. And that can help you start a productive conversation about your next bottling project. Click below to grab your copy of the infographic today.