Botanical Extraction: The Top 5 Herbal Product Trends You Should Know
Justin Klinger, Jul 7, 2022 10:52:00 AM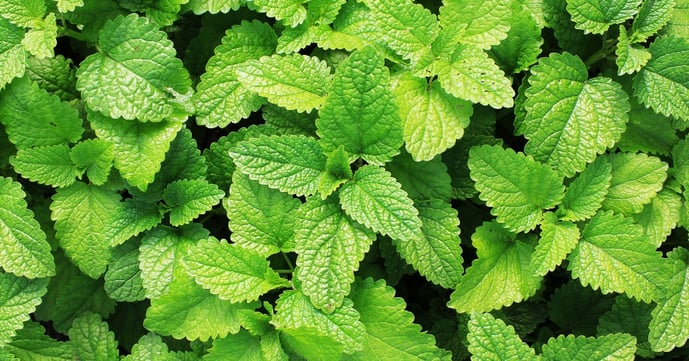 Consumer research into botanicals suggests that more than 97% of global consumers value them as ingredients for more than just food flavorings. Herbal ingredients inspire positive emotions and feelings like energy, creativity, excitement, and fun.
Liquid botanical extracts such as tinctures, infusions, and distillates deliver more than just aromatic and flavor profiles to products across a range of industries, including:
Food and beverage
Cosmetics
Nutraceuticals and supplements
Home care
And more
That's because plant-based botanicals also deliver antioxidant, anti-inflammatory, antibacterial, and even calming properties that today's consumer is willing to pay a premium for.
In this article, we'll take a look at a few of the most popular and in-demand botanicals, and the different types of extract products consumers are looking for in premium product formulations.
5 Popular Trends in Botanical Extracts
Botanical extracts like cannabidiol (also known as CBD) have been increasing in popularity for years, as health-conscious consumers look for alternatives to synthetic ingredients to address their health, wellness, and beauty needs. But the increasing demand goes beyond CBD and includes a wide variety of extracts taken from other florals, as well as fruits, roots, seeds, leaves, and other potent plant biomass. Which herbs and plants are leading the trends?
1. Floral Extracts
Flowers are among the most popular and in-demand extracts, and have been for millennia. Flowers including calendula, chamomile, rose, jasmine, lavender, and vanilla are prized for their aromatic qualities as well as their soothing, calming, or energizing properties. CBD is another floral extract that's grown in popularity as consumers explore its anti-inflammatory and anti-anxiety effects.
These extracts are valued on their own for aromatherapy, or as constituents in product formulations across a wide range of applications.
2. Fruit Extracts
Name a fruit, and you can probably find a consumer-targeted formulation that contains its extract. Fruit extracts can be made using similar extraction methods as florals (which we'll get into later in this post), or fruits can be dried and ground to a fine powder before incorporating into a liquid or emulsion.
Some of the most popular fruit extracts for personal care and cosmetic products include mango seed, pomegranate, coffeeberry, papaya, blueberry, and grape.
3. Herbs
Herbs have long been used for their flavors, scents, and medicinal properties. Thyme extract, for example, has been used since ancient times, and is still valued not only for its flavor but also as an antiseptic. Tea tree oil is valued for its antimicrobial properties, too.
In fact, many herbs are valued for the volatile oils they produce. Consider the popularity of mint, eucalyptus, thyme, lemongrass, rosemary, and basil essential oils.
4. Tea Leaf Extracts
Extracts of Camellia sinensis are rich in polyphenols that may help skin heal, particularly after the damaging effects of sun exposure, or inhibit certain enzyme activity that leads to aging of the skin.
White tea, green teas, and black teas such as oolong are achieved by various post-harvest processing methods including rolling, drying, and fermenting. Tea extracts are applied directly to the skin for their benefits, making them an attractive ingredient for cosmetic formulations.
5. Root Extracts
Several current trends in wellness products are centered around root extracts, particularly ginger, turmeric, and ginseng. The varying potential pharmacological benefits of these ingredients can range from preventives against chronic diseases to general wellness applications.
Extraction methods like steam distillation have been popular for root materials dating back centuries. More recently, supercritical CO2 and food grade solvents are increasing in use. Ginger, turmeric, and ginseng are in-demand ingredients in food and beverage as well as supplement industries.
Top Capabilities to Look For in an Extraction Services Provider
Working with a toll processor offers a much simpler way for a manufacturer to expand a product line or even create a new line of natural, botanical-based products without the major capital investments in extraction equipment and the experts needed to operate it. An experienced toll processor and essential oil manufacturer should be able to demonstrate expertise in several extraction methods and the specialized separation processes needed to produce distillates and isolates.
Look for a contract essential oil manufacturer and botanical extractor than can provide at least the following capabilities:
Solvent extraction
Steam distillation
Milling and grinding (for ultrafine powders of dried botanicals)
Decarboxylation (for CBD processing)
Molecular isolation
R&D and formulation
Blending, dispersion, and emulsifying
Liquid bottle filling with pipette caps for essential oils and extracts
CGMP certification for food and pharmaceutical products
Available organic, kosher, and/or halal process certifications
In-house analytical testing
The right contract manufacturer can help you achieve your commercialized, produced, packaged product quickly, without the long wait times and major expense involved in bringing your own extraction processes in-house. And when you work with a toll processor, you can also count on their team of material scientists and engineers for process troubleshooting and optimization that can help you protect your bottom line.
Learn more about what it takes to create valuable botanical extracts from raw plant biomass with our free guide, From Biomass to Bottled Extract. Just click the link below to get your copy today.