3 Things You Need to Know About Technical Grade Blending
Ryan Smith, Sep 22, 2022 10:52:00 AM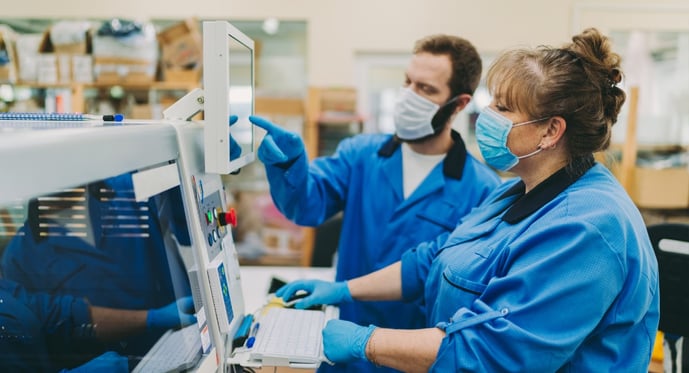 If you're working with a toll processor, chances are you've heard the term "technical grade blending" used to describe a common blending process suitable for any industry. While the definition is accurate, it also suggests that technical grade blending is merely a routine that toll processors go through — and that can be a bit misleading.
There are many facets to technical grade blending that your toll processing partner must understand and apply in order to provide homogenous mixtures that perform as needed. Formulations can be complicated. Customization may be necessary. Execution is crucial.
Viewed from this perspective, technical grade blending is more nuanced than perhaps initially thought. Let's take a closer look at the process and how an expert toll processing partner helps drive results.
1. What is Technical Grade Blending?
Technical grade blending refers to combining at least two — and often more — liquid or powder-based ingredients into a homogenous mixture. The toll processor then packages the final product either for shipping to the next supplier or end use, depending on the need and the toll processor's capabilities.
It's important to note that technical grade blending is an umbrella term for a variety of dry and wet blending processes. As such, depending on the industry — and in some cases on the components of the mixture — it may be also referred to as technical toll blending or chemical toll blending.
2. The Technology Behind Technical Grade Blending
The primary industrial equipment for technical grade blending includes highly advanced carbon, sanitary, and stainless steel double ribbon blenders and/or rotary blenders for precision control of particulate ingredients. However, toll processing technologies — and the capable toll processors using them to optimize results — are the real game changers.
Using Custom Processing Services as an example, our blending and liquid dispersion expertise is aided by data-driven systems with strictly monitored temperatures, logic controls, moisture-eradicating PLC-driven thermal heat transfers, etc. The technologies control consistency in ingredient ratios and performance that ensure the exact mixture you need for perfectly homogenized finished products, processed with the confidence of ISO 9001 quality processes.
3. A Focus on Quality Assurance
In technical grade blending and all toll processing services, quality is a goal and expectation.
Custom Processing Services is deeply committed to quality. In addition to our certifications, we relentlessly pursue best practices that ensure integrity, superior quality, and customer satisfaction, including:
Continuous improvement of quality systems that adhere to ISO 9001
Compliance to cGMP, the FDA standards that ensure a safe, quality, and up-to-date process, prevent contamination, and provide repeatability
Enhanced product safety through an established HACCP system that controls biological, chemical, and physical hazards
Technical grade blending is an adaptable solution for the challenges of many industries. Learn how tapping into the expertise of a toll processor can help determine and optimize a cGMP solution for highly complex ingredient blending in our Blending for Pharmaceuticals guide.