Can a True Toll Manufacturing Partnership Provide a Competitive Advantage?
Justin Klinger, Aug 25, 2022 10:47:00 AM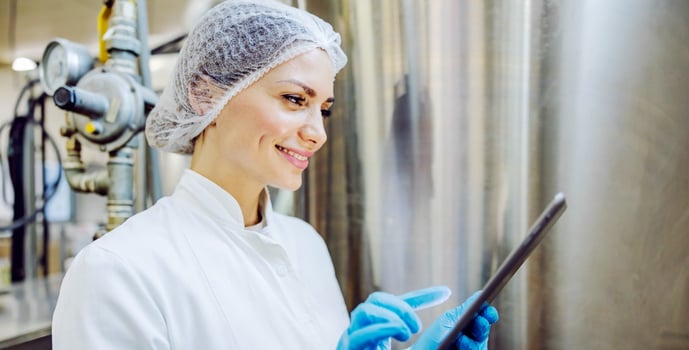 Recent survey data suggests that 84% of companies outsource some portion of manufacturing production.* In most cases, the decision is motivated by cost savings through leveraging a supplier's expertise and/or related industry experience.
Saving money and gaining efficiencies are certainly compelling reasons for pursuing toll manufacturing services — but are they the only criteria you should consider when selecting a toll manufacturer?
The Difference Between a Toll Manufacturing Provider and Partner
Most toll processors can promise some sort of cost savings and claim at least a passing knowledge of certain industries. They will take your order and probably deliver reasonable results. It's a functional relationship, but far from a toll processing partnership.
A toll manufacturing partner is one that is wholly invested in your success. Materials processing serves as a jumping off point for collaboration, problem solving, and innovation that provides you with a true marketplace advantage.
Dedication at this level has earned Custom Processing Services a reputation as the trusted custom toll processing partner to manufacturers across a range of industries. We stand behind our promises and our customers — and in front of all other competitors when it comes to providing value.
Our in-house capabilities eliminates the need for multiple vendors, unwieldy supply chains, and the costly materials and product handling that accompanies them. CPS is your one-stop solution for value-added toll manufacturing, including:
Mastery of particle size separation, reduction, and technology
Engineering and analytical lab services
Pilot runs and trials for materials verification and product/process improvements
Final product packaging
Logistical services
Raw materials storage
Selecting a Toll Manufacturer
Outsourcing certain aspects of production is practical and fiscally responsible for many manufacturers. However, it's important to remember that not all toll processors can offer the tangible and intangible benefits that elevate them to partner status.
To find the right fit and solutions for your materials processing needs, use our Toll Manufacturing vs Contract Manufacturing Guide to objectively assess and compare the options available. Click the button below to download your copy now.
SOURCE
*Supply Chain Management Review, Outsourcing Manufacturing: A 20/20 view, Undated