How Contract Bottling Filling Can Help You Get Products to Shelf Fast
Justin Klinger, Jun 2, 2022 11:29:48 AM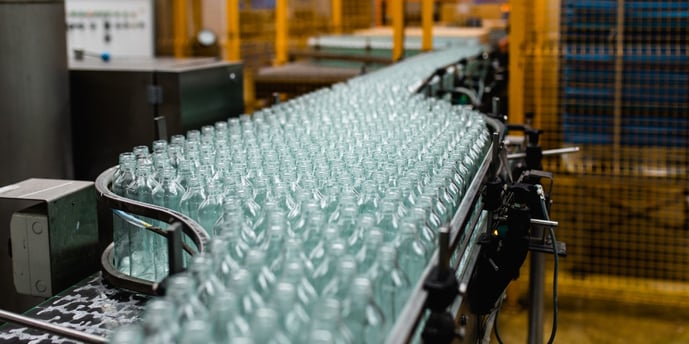 Time to market can be a critical factor in how commercially successful new products and new formulations can be, especially in rapidly growing product categories that haven't yet reached maturity.
By getting your liquid or liquefiable formulation to shelf faster, you avoid giving the competition the upper hand. That's why your contract liquid filling partner matters.
Faster product commercialization can help a brand establish itself as a category leader and innovator. It can help you shine a light on your product's high quality and help establish standards and consumer expectations.
It can also help you establish market share and improve your product's early revenue and other key performance indicators.
Product development and commercialization can take years. That's why it's so important to know, once you're ready to start bottling and shipping products to customers or consumers, that your liquid filling partner is as ready as you are.
So whether you're commercializing a new botanical extract, adding a formulation to your brand collection, or launching a new product for the first time, be sure to consider these key factors to ensure the liquid bottling services you choose really can support your product's commercial success.
The Challenge: Finding the Liquid Bottle Filling Capabilities You Need
It's not enough to know that a bottler can fill and cap — you need to know they can expertly handle, fill, seal, and cap your product, in your bottles. That means getting answers to a few important questions about their capabilities.
Are they CGMP certified?
Products intended for human consumption like food and beverage, pharmaceuticals, and supplements are required by the U.S. Food & Drug Administration to be processed under Current Good Manufacturing Practices. These regulations are in place to help keep consumers safe. CGMPs are not required for cosmetic products, but cosmetics manufacturers are encouraged to follow them.
Ensuring before you get started that your liquid bottle filling contract partner has an FDA-registered, CGMP-compliant facility can help you avoid problems. Be sure to ask about their quality management system, GMP certification, and any other specialty certification (such as kosher or organic) that your products may call for.
Can they handle flammable liquids?
If your formulations are alcohol-based or include solvents, or if you're commercializing an essential oil or botanical extract in a flammable solvent, your contract bottle filler should be able to ensure safe handling of your materials with a National Fire Protection Association (NFPA) Class 1 environment.
Can they warm or cool your product formulation?
Chilled and heated filling vessels on a bottling line can meet a few important needs. First, chilling your product can help protect a delicate formulation against degradation due to heat exposure, for example. Some plant-based lipids can be very heat-sensitive, and their time — if left unprotected — on the bottling line could shorten their shelf life. Rose hip oil is an example of one such oil that can quickly become rancid if exposed to heat in processing.
On the other hand, the ability to warm a product for the filling line can be equally important to properly filling your containers. Formulations that include waxes or oils high in saturated fatty acids (for example, products like balms or salves) may need to be warmed above a specific melting point in order to liquefy them. High-viscosity liquids may be better managed for optimal filling by warming to a given temperature, too.
Can their equipment handle your specialty capping needs?
Consumers often prefer to buy high-value supplements, cosmetics, and nutraceuticals with a dropper pipette cap that allows them to carefully control dosage. But not all liquid bottling equipment can handle them. And hand-capping a large product run (or even a smaller run) can be needlessly expensive and time-consuming. Ask your bottler if they have automated capability to apply dropper pipettes. You'll be glad you did.
Can they apply the safety seals or sleeves your product needs?
The FDA requires that many drug and cosmetic products intended for human use be packaged in tamper-resistant packaging. These can include heat-shrink bands or wrappers, and a range of inner mouth seals applied to the container. These seals are intended to protect your product and your customer, so it's important to understand packaging requirements — and then be certain that your contract liquid bottler can handle the application.
How fast can they complete your project?
A lot of factors can contribute to the answer to this question: backlogs, equipment speeds, and expertise can all be critical to getting your liquid product filled and shipped. But so can the possibility of equipment breakdowns. How long will it take your bottler to get replacement parts if needed? Is their filling equipment OEM in the U.S. or overseas? At a moment when supply chains have never been more fragile, this can be an important detail.
What else can your contract liquid filler do for you?
It's important to make sure your bottle filling partner can also package your products in their final commercial packaging to make sure they're shelf-ready. But don't limit the possibilities to post-bottling services.
By taking a moment to look upstream, you could identify processes that your specialty liquid bottle filler may be able to perform as well — shortening timelines, streamlining logistics, and even reducing costs of your product's process. That can improve the likelihood of commercial success, while also getting your product within reach of your customer or consumer much faster.
Ask about services like blending and emulsifying, analytical testing, particle size reduction, and even botanical extraction for essential oils and other herbal extracts. You might discover that a single, trusted vendor can help you cover multiple steps in your manufacturing process and get your products to market even faster.
Get a visual guide to liquid bottling that can help you be sure to ask the right questions when you download our free Liquid Bottling Infographic. Click the link below to get yours.