7 Ways a Trusted Toll Processor Improves Supply Chain Efficiency
Justin Klinger, May 13, 2021 10:15:00 AM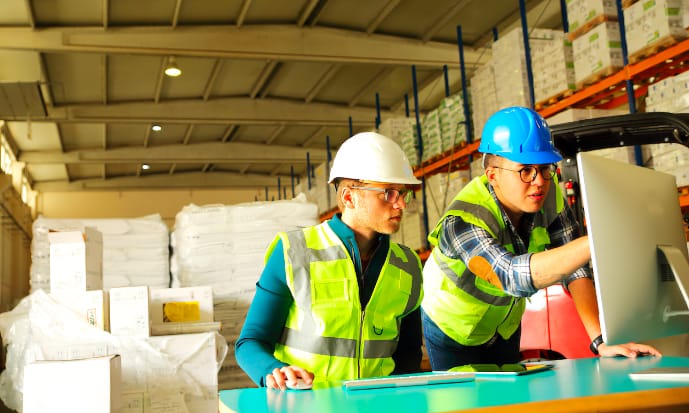 Supply chain disruptions can strike anywhere and anytime, the result of events ranging from catastrophic weather events to global pandemics like COVID-19, and even critical infrastructure breakdowns like the 2021 obstruction of the Suez Canal.
When disruptions hit, manufacturers learn hard lessons about supply chain strategies — first and foremost, that a supply chain is only as strong as its weakest link.
At CPS, supply chain resilience, responsiveness, and agility are top of mind as we coordinate, receive, process, and ship essential materials our customers need to keep their businesses running efficiently.
Many organizations have realized that supply chain configurations which may at first appear to be the best mix of cost and services can quickly change due to factors including:
Material availability
Carrier costs
Customer preferences
Labor and energy inputs and costs
And much more
The benefits of working with a toll processor extend beyond adding flexibility. The right tolling partner can add a deep bench of process-specific expertise and advice. Plus, their range of capabilities extends your ability to flex capacity, with access to the resources you need — when you need them.
But not all toll processors are alike. Look for distinctions like quality management system accreditation, packaging capabilities, and personal service from experienced technical experts.
Supply Chain Efficiency vs. Effectiveness
Before getting into the specific efficiencies you should look for in a toll processing partner, it's important to define efficiency versus effectiveness. Effectiveness refers to how well a company meets the needs and demands of customers, suppliers, vendors, and other stakeholders. Efficiency refers to how well the company uses its resources, such as technology, equipment, people, space, business processes, and more.
A company can be efficient yet ineffective (for example, by failing to satisfy customers), but it's almost impossible to achieve effectiveness without efficiency.
So, while unanticipated events can upset an efficient operation, that organization can uphold its operational effectiveness by finding ways to stay flexible and responsive to customer needs, especially in challenging times.
The best approach to improving supply chain efficiency takes effectiveness into account at every point along the chain, looking beyond internal needs to consider how every decision could make a positive impact on external customers.
Selecting the Right Toll Processing Partner
The goal is to build a robust, yet nimble, supply chain — one that enables you to adjust and respond to even the slightest change in direction, customer demands, or conditions.
A new product rollout? A shift due to a global supply chain disruption? Of course, you have to deliver excellent customer service while also managing costs and maintaining or even improving productivity.
That's why, more than ever, choosing the right toll processing supplier can lend your company a competitive advantage — that is, IF you select a toller that can go beyond order fulfillment to offer added value, including:
Exhaustive in-house capabilities
Quality and process control expertise
Packaging and logistical services
Attentive personal service
Toll Processor Capabilities That Support Operational Efficiency
When it comes to capabilities, the differences between toll processors can mean the difference between success and failure of your ability to deliver to your customers. We've compiled this list of the 7 most important capabilities to look for in a toll processor to support a resilient, responsive supply chain:
1. Capability to control and track material internally.
Consistent, timely delivery of raw materials at production facilities is a direct result of toll processor effectiveness. On the other hand, ineffective procurement and supply chain management can bring production to a costly halt. A toll processor should be able to inform you at any time, in real time, of your project status. Reliable material delivery ensures your production can thrive, and in turn, you fulfill time-sensitive orders.
2. Ability to receive and process large shipment quantities.
Whether by rail, truck, ship, or another high-volume mode of transportation, a toll processor that can handle large orders can process material faster, often while reducing costs associated with labor, handling, and storage.
3. Knowledge and expertise that comes with experience.
Look for a strong track record of working with technically sophisticated ingredients and processes, which usually comes from being in business for many years. Ask about the technical team, too. Expect to meet material scientists, engineers, and expert equipment operators who have close business relationships with processing equipment OEMs.
4. Ability to properly run pilots and trials.
An expert team anticipates challenges and can help solve technical issues and determine the most efficient process to achieve your specifications while optimizing energy and labor inputs, before your material even touches production-scale equipment.
5. Extensive range of capabilities in key areas.
Most toll processors can dry, mill, and blend, but certain capabilities set the best apart. Ask about cleanroom production, dedicated cGMP blending stations, cGMP labs, product development experience (for a toller that can serve as an extension of your R&D department), and experimenting on novel surface treatments that can improve outcomes and optimize processes.
6. Skill and experience packaging products in the right formats.
Don't underestimate the importance of packaging to support your supply chain. A toll processor should be able to handle a full range of sizes and formats, whether that means packing in bulk formats so your material aligns with its next production phase, or packaging, bottling, and labeling finished goods and shipping directly to your consumer distribution channels.
7. Flexibility to handle multiple order formats.
You may have placed one large bulk order, intending to save money. But depending on your toll processor's capabilities, that large order could mean a longer lead time — and that could result in lost time or increased labor for handling and inventory management. It's important to consult with your toll processor to determine the right-size quantities and optimal ordering frequency to optimize lead times and reduce carrying costs.
There may be no "one-size-fits-all" approach to optimizing your supply chain, but there are supply chain efficiencies that toll processors should possess and extend to your best advantage.
You can explore the potential supply chain impacts of partnering with a toll manufacturer like CPS, and compare the process control and quality assurance of tolling against other contract processors with our guide, What Are The Differences Between Toll Manufacturing and Contract Manufacturing? Just click the link below to download your copy.