How Toll Manufacturing Experience Separates Partners From Suppliers
KT Brickman, Apr 5, 2023 9:00:00 AM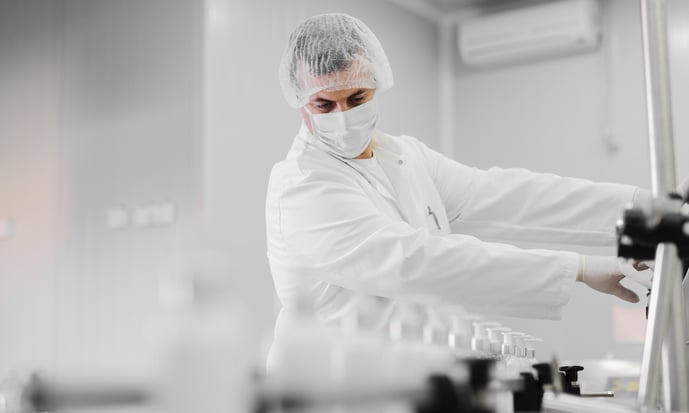 There is no shortage of competent toll processors. Skill sets are largely the same from one supplier to the next, and all can help customers achieve their materials and product objectives.
What savvy customers seek from their toll processors is all of the standard capabilities with one critical difference — they're backed by the deep knowledge and trusted outcomes only experience can provide.
Toll manufacturing experience separates true partners from suppliers, and it's what gives customers a competitive advantage when they work with CPS.
CPS has been a trusted toll processor for over two decades. As such, we're positioned to guide our customers with the voice of experience and empower them with unparalleled milling solutions.
Our expertise sets us apart, but we're driven by the partnership promises we make and consistently deliver on:
Top quality through continuous improvement
It's tempting and all too easy to presume that once toll manufacturing process steps are in place they remain static, and the pursuit of quality is complete.
Part of what makes an experienced toll processor such a value-add is a firm belief in continuous improvement.
CPS is dedicated to quality in services, partnerships, and outcomes. Our internal infrastructure encourages all employees to be proactive in delivering quality at every touch point:
GMP ISO 9001 certification verifies conformance with Good Manufacturing Practices (GMP) and also provides a structured approach to identifying continuous improvement opportunities. In the event a problem arises, the ISO system CPS has in place generates an action request. The CPS team collaborates on finding the root cause, eliminating it, and implementing the proper training on any process changes that occur
QDOC01 is a written guide that accompanies each CPS project. The document contains the explicit expectations, deliverables, and activities agreed to between CPS and our customer. The core tenets of the QDOC01 may remain unchanged throughout the process, but there are still opportunities CPS takes to improve the experience. It may be adding a task as simple as emailing a customer about results within a certain time frame, or adding a note that triggers action that relieves our customer from the particular responsibility. At CPS, continuous improvement includes finding ways to actively assist and delight customers
Flexibility in finding solutions that help us operate from a place of "yes" in answer to our customers' needs. Our breadth of experience provides insights into what's required to make a toll manufacturing process successful — and we pursue the means to make it happen. CPS is known for sometimes unconventional but effective solutions, such as updating our systems if required, or purchasing and housing necessary equipment on behalf of our customer
Application of specialized and practical knowledge
At CPS, knowledge is dynamic. There are daily opportunities for our team to learn something new and/or apply past acquired knowledge to current projects in order to help our customers succeed.
We can offer many successful toll processing examples from our archives. However, a recent event illustrates how CPS leveraged our knowledge base to overcome some unanticipated obstacles.
A customer brought material to CPS to determine if it could be scaled to production. The initial product trial wasn't successful, but we quickly determined that the fault did not lie with the raw feed. Instead, CPS engineers identified several necessary equipment adjustments and made the improvements in consultation with our customer and each other. The issues were resolved, testing resumed, and the goal of full production was met. The transparency in communication and quick corrective action gave the customer even more confidence that they made the right partnership choice.
End-to-end thinking for seamless service
CPS thinks beyond toll processing to the services and support that save our customers time, money, and frustration. In addition to our well-established portofolio of particle size reduction methods, we offer:
Specialty separation services (mechanical air classification, air classifier milling, screening) and equipment to match unique particle separation needs
Repackaging that provides finished package personalization and direct shipment from our factory
Custom contract liquid bottle filling for taking bulk liquid formulations to self-ready bottled products in accordance with FDA-certified GMP protocols
Surface treatment that de-dusts micronized materials by coating particles with friendly oils
Logistical services leveraging major transportation hubs and warehousing to get product where customers need it, at a competitive price point
Engineering services that allow our team to guide customer success, from project concept through commercialization
Analytical labs with the technologies, testing protocols, and experienced technicians needed for trusted results and confident decision making
"Custom" says it all
What's in a name? The "Custom" of Custom Processing Services says it all. We're experienced, diligent, and customer-focused — and always up for the challenge of tailoring our solutions to your unique needs.
See how the experience, offerings, and passion of CPS stacks up against your current or prospective toll processor. Our Toll Processor Evaluation Checklist is a great tool for easy, objective capabilities assessment.