Minimize 3 Major Cross Contamination Risks with Contract Liquid Bottling
Willow Slusser, Nov 21, 2022 9:30:00 AM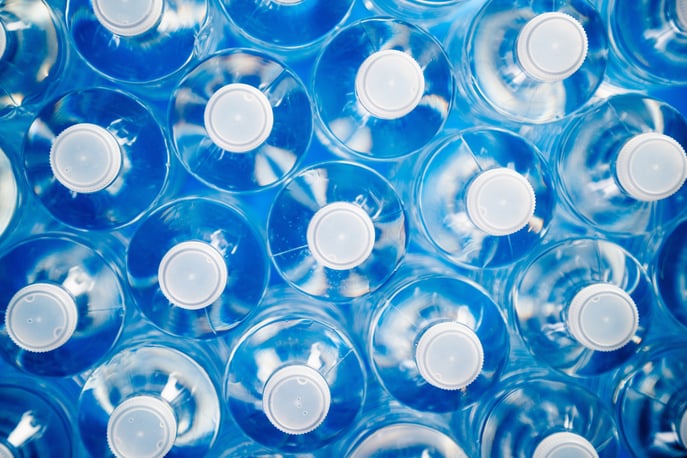 With attention-grabbing recall headlines and an estimated 600 million cases of related illness worldwide1, it's understandable that the term "cross contamination" is most often associated with food.
It's true that food can be easily cross-contaminated. However, the unintentional transfer of bacteria, microbes, or other potentially harmful substances from one product to another can — and does — happen in other industries.
Bottled liquids in pharmaceuticals, nutraceuticals, personal care, and home care products, industrial chemicals, cosmetics, etc., are not exempt from cross contamination risk. To alleviate concern, manufacturers often turn to a contract liquid bottling partner.
Leveraging the experience of a contract bottler is a smart business move — but how can you tell if you're aligned with a trusted provider that will protect your products and business from cross contamination risk?
The causes and consequences of cross contamination
Cross contamination can present itself in myriad ways, which complicates identifying exact causes given variable supply chain and raw materials management. However, it's generally agreed that these three factors can impact products during liquid packaging, specifically bottle filling:
Product carryover: Combining residual liquid from one bottling run with a new liquid run because of insufficient equipment cleaning.
Moisture: Excessive amounts of extraneous moisture buildup can cultivate growth of harmful bacterias, molds, and fungi.
Incompatible element reactivity: External elements such as water, cleaning solutions, and/or machinery materials (metals, plastics) may deteriorate or otherwise react to elements within the liquids being processed, and introduce contaminants.
As a result, liquids exposed to cross contamination could:
Discolor
Change texture or taste
Corrode
Not perform as intended
Of course, these defects are problematic for manufacturers, but there are also other consequences to consider. Should cross contaminated products inadvertently reach the marketplace, manufacturers could find themselves:
Absorbing the cost of damaged product and packaging waste
Required to follow HAZMAT or other expensive regulatory special waste disposal protocols
Losing market share because of reruns and related delays in production runs
Investing time and resources into repairing brand/reputation damage
Facing legal action brought by affected parties
6 Qualities That Define True Contract Liquid Bottling Partners
The causes and consequences of cross contamination are serious. They are also largely preventable with contracted help for liquid bottling services.
Contract bottlers are more than experienced. They exercise the due diligence necessary to keep bottling equipment and lines clean — following rigorous standards to virtually eliminate cross contamination risk at the production level.
But, what constitutes exceptional liquid bottling services? Look for a partner that provides:
Collaborative engagement with your project from inception to identify challenges and opportunities, and build a custom plan for meeting specs, implementing best practices, and meeting high quality control standards.
Deep knowledge of how equipment materials (metals, plastics, etc.) may interact with and adversely affect liquids being processed, and alternative solutions.
Proven equipment cleaning protocols including line purging and passivation to eliminate product crossover and/or reactivity to incompatible elements (water, cleaning solutions, etc.)
Commitment to and certification in cGMP best practices that ensure safe product handling and processing, and strict quality assurance.
Certifications that address specific cross contamination prohibitions, such as Kosher and Halal.
Appropriate equipment, tooling, and bottle sizes for your liquid filling run and contract packaging services — from small batch specialty products or testing trials to fully automated large volume, high speed liquid bottling.
CPS proudly measures up to this list of qualifications because we hold ourselves to standards that demonstrate integrity, build trust, and always exceed your expectations.
Trust the experts at CPS to bottle your liquid products. From finished formulations in bulk format to post-processing bottle-filling services — we can handle it all!
Download the Contract Liquid Bottling Services infographic to learn more about what makes CPS the preferred contract bottler for a range of industries. Click the button below to get your copy now.
SOURCE

1World Health Organization, Food Safety, May 19, 2022