Are In-House Testing Capabilities Important For Toll Processors?
Justin Klinger, Jul 16, 2020 8:30:00 AM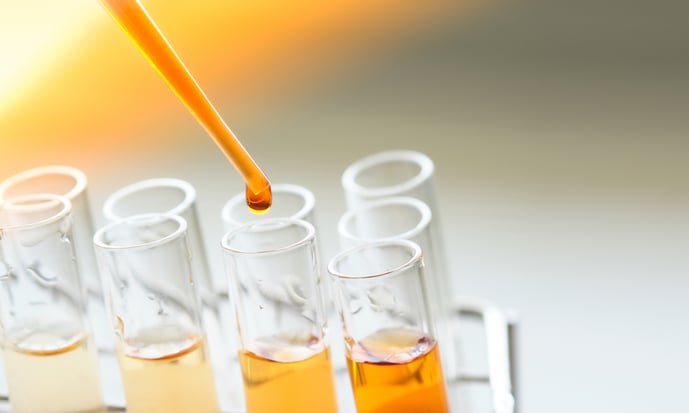 Countless companies understand (and appreciate) the importance of toll processing. In fact, without toll processors' specialized equipment, skilled workforces, and dedicated facilities, there may be no other cost-efficient way to produce their product.
While many full-service toll processors offer services that save money on capital costs, maintenance, labor, and packaging, some curiously don't have comprehensive in-house testing capabilities.
Why is this important? Having in-house testing provides numerous advantages that complement why a company needs a toll processor: formulate a new product, get to market quicker, coordinate logistics, or just to maximize toll processing's on-demand service model.
In this article, we'll explore the benefits of working with a toll processor that offers integrated testing within their facility or facilities.
Process Evolution
Obviously, the production process is vital to getting a product to market. Having in-house testing helps expedite the steps needed to scale up to commercialization.
Together, a toll processor and its client can closely assess the feasibility of the process and scrutinize any variations that may be needed. Any quality concerns derived from testing are immediately addressed as are any opportunities to shift to new technologies or techniques.
Simply put, all product development streamlining initiatives are right there in front of you.
Process Enhancements
Going hand-in-hand with evolving a process, having testing in-house provides immediate feedback to make things better. Experienced toll processors with process development backgrounds can see process inefficiencies that others may not.
These kinds of hidden process enhancements could be anything from the inefficient use of energy to inconsistent material feed to overall process flow issues.
The best part? Toll processors with onsite testing at the ready can test a possible improvement before implementing the change. This opens opportunities overall as well as instills confidence that a solution is feasible on a large scale.
Quick Corrections
No project is perfect. When challenges arise (and they will), in-house testing capabilities can often allow engineers to work through potential solutions quickly and cost-effectively. Instead of scrapping a project, small-scale tweaks may save it.
Again, having experience with these types of challenges provides the necessary expertise to make it work. There's nothing like having seen and successfully navigated a similar situation.
Smooth Flow
As a process evolves, is enhanced, and may require adjustment, it still needs to stay on course. In-house testing helps keep things moving toward a continuous goal.
Having a full range of project information, and keeping that information available, strengthens communication and continuity.
Instead of using an outside source for testing, which can add to frustrations, the project flows smoothly, with no added headaches. Utilizing internal testing capabilities helps avoid snags and streamlines the experience.
Speed To Market
Commercial production involves different demands than developing a new product. A toll processor with in-house testing capabilities has the advantage of being able to scale up processes based on their own test results.
Not only is the timeline streamlined, the ability to tackle any challenges or wasted resources is enhanced. Toll processors and their clients can feel confident in getting products to market faster and smoother.
As you can see, these benefits all work hand-in-hand, complementing each other at each step. They're especially powerful when material behavior is critical to success, and a toll processor's in-house testing capabilities reveal nuances that can help:
Solve a material challenge
Develop a new product
Create a new process
Scale up the process
Optimize a process to maximize efficiency
The right toll processing experts will help develop a customized testing program, if needed, tailored to your exact processing needs.
Want to learn more about the ins and outs of toll processing? This guide is a must-read: Toll Processing Glossary of Terms. Get yours by clicking the link below!