7 Supply Chain Efficiencies You Need to Look For in a Toll Processor
Justin Klinger, Jun 11, 2020 7:45:00 AM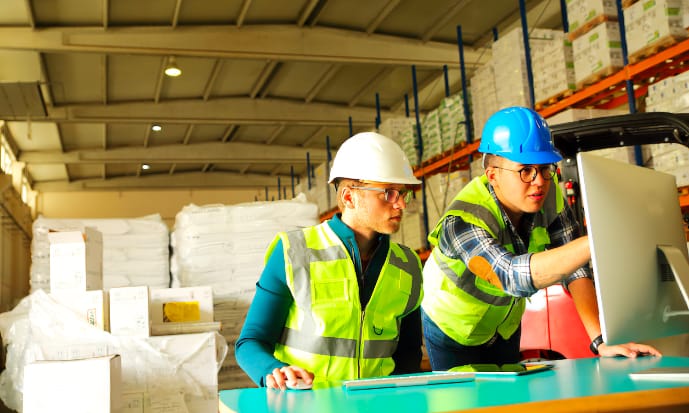 Modern supply chain strategies are as chaotic as the current events that affect those strategies. With the unexpectedness of the COVID-19 pandemic challenging how many organizations think about their supply chain approach, it's important to consider how your toll processor handles its supply chain optimization.
As many organizations have realized, the supply chain configuration that appears to be the best mix of cost and services now can quickly change due to material availability, carrier costs, customer preferences, etc. Many people influencing supply chains have refocused efforts on diversification, expanding their sourcing breadth.
Yes, there are some "tried and true" techniques, but there's definitely no "one size fits all" approach to optimizing your supply chain. A toll processor provides benefits that can help define your approach, offering the right resources, and sharing their processing experience.
Look for quality control expertise, complete packaging knowledge, personal service, in-house capabilities, and, as previously mentioned, the willingness to offer process-specific advice.
Efficiency vs Effectiveness
Before we get into specific supply chain efficiencies you should look for when considering a toll processing partner, let's define exactly what we're talking about. A supply chain "efficiency" does not necessarily translate to "effectiveness," but they are related.
Simply put, supply chain effectiveness is how well an organization meets the demands of customers, suppliers, vendors, etc. Supply chain efficiency is how well an organization's internal processes use resources (financial, technological, people, etc.). There's no connection with the customer experience; so a company can be very efficient but not satisfy customers.
So, even though unexpected events can upset an efficient operation, the organization can retain its operational effectiveness, staying flexible and responsive to customer needs. The best way to improve supply chain efficiency is to also consider effectiveness. Look beyond internal needs to how an improvement could impact external customers.
Identifying and Working with a Toll Processing Company
Your supply chain needs to be as nimble as it's ever been. Can you respond quickly to the slightest change in direction? A new product rollout? A shift due to disruption? Of course, you have to do it all while meeting cost demands and productivity increases.
More than ever, it's critical to choose the right toll processing supplier/partner that has what we mentioned before: expertise in quality control, knowledge of packaging, great personal service, and plenty of in-house capabilities.
When it comes to capabilities, a toll processor should offer these supply chain efficiencies:
1. The capability to control and track material internally.
Effective toll processors greatly influence the consistency and timeliness of raw materials arriving at production facilities. On the other hand, a poorly managed supply chain brings production to a halt. With reliable delivery of materials, your production can thrive, able to fulfill time-sensitive orders.
2. The ability to receive and process large amounts of material at once.
Whether by rail, truck, ship, or another high-volume transportation system, being able to handle large orders provides instant processing and cost-savings advantages.
3. The knowledge and expertise that comes with experience.
Look for a strong track record of working with technically sophisticated ingredients and processes, which usually comes from being in business for many years.
4. The ability to properly run trials.
The right toll processor helps you solve technical challenges and determines the best and most efficient production.
5. The range of capabilities in key areas.
Many toll processors can dry, mill, and blend, but certain capabilities set the best apart. Ask about cleanroom production, dedicated cGMP blending stations, cGMP labs, product development experience (serving as an extension of your R&D department), and experimenting on novel surface treatments.
6. The skills to appropriately package products.
Don't underestimate the importance of packaging. A toll processor should be able to handle a full range, from packaging in bulk so it aligns with the next production phase all the way to packaging/bottling/labeling finished goods.
7. The flexibility to handle multiple order formats.
Have you placed one large bulk order, thinking it saves you money? That could mean a longer lead time, which could result in potential lost sales or increased labor for inventory management. Your toll processor can help you determine if ordering smaller quantities more frequently can help reduce lead times and carrying costs.
Entrusting a toll processor to be a reliable link in your supply chain is about much more than efficiency. Get a clear understanding of how a toll manufacturer can help you meet quality assurance and regulatory compliance requirements, and much more, when you download our guide, What Are The Differences Between Toll Manufacturing and Contract Manufacturing? Just click the link below.