How Toll Processors Help Manufacturers Manage Spiraling Costs of World Crises
Albert Medoro, Aug 3, 2023 9:38:09 AM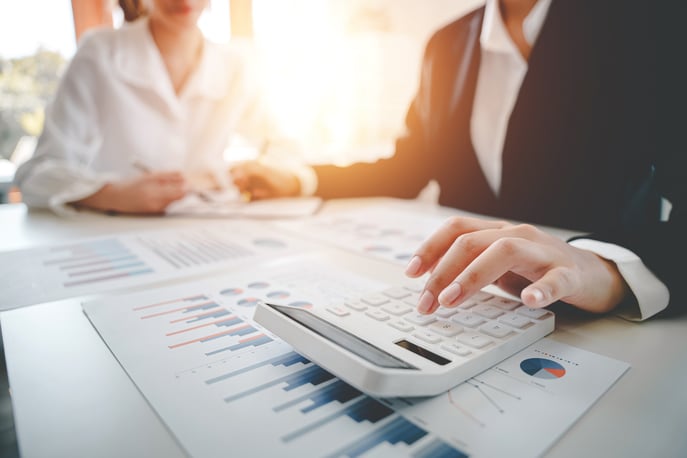 Raw materials shortages, transportation spikes, and supply chain disruptions brought about by the global pandemic taught many U.S. manufacturers painful lessons about the sudden impact and dire consequences of world events.
While much of the chaos was out of their direct control, many manufacturers took a hard look at lagging internal best practices and supplier relationships that contributed to the challenges. The corrective strategies developed then are proving valuable now, as recent global events exert ongoing pressure on commerce and trade.
Domestic contract manufacturing companies — including toll manufacturing — have been key in helping manufacturers pivot toward solutions that help keep production on track and costs contained.
How World Events Continue to Impact Manufacturers
Manufacturers with a global focus often cultivate vendor partnerships that support regionalization. Keeping raw materials and production close to markets where end products are distributed for use is a proven approach to logistics management.
However, the escalating costs of certain operational consumables such as energy and raw materials in some areas of Europe have made manufacturers susceptible to price increases that negate regionalization efficiencies.
Further, supply chain disruptions that are part pandemic-related and part the result of international unrest continue to constrain production schedules through delays in raw materials shipments and lead times.
Rethinking Toll Manufacturing
The cumulative impact of world events is leading some U.S. companies away from the commonly held belief that overseas toll processing is always the most economical choice. As a result, many are choosing to start or expand domestic toll processing.
Likewise, manufacturers in overseas countries are seeing the economic feasibility in what seemed counterintuitive — sending toll processing projects to the U.S. and having them shipped back to them.
In real world practicality, each solution requires partnering with a full-service U.S. toll manufacturing company to maximize cost strategies. A toll processor with a pulse on materials and technologies is important.
However, one with the added capabilities of supply chain efficiency and logistics management is imperative for addressing what global manufacturers now face, and any unanticipated events that may follow.
Custom Processing Services Combines Expertise & Cost Effectiveness
Custom Processing Services (CPS) has a well-earned reputation for process-specific engineering expertise, world-class product testing and trialing, and cGMP-certified materials processing and traceability standards.
However, mastery of particle size reduction is only part of the equation to be solved fo manufacturers caught in the ongoing struggle of navigating the costs and consequences of world events.
CPS logistical services is one way our full-service approach to toll processing maximizes efficiencies and achieves optimal pricing for product manufacturers' bottom lines. CPS is:
Situated near major Southeastern Pennsylvania transportation routes with excellent access to top U.S. East Coast container ports — plus onsite rail access at our East Greenville facilities — so shipments can be on their way quickly and easily
Able to provide warehousing services with agreements at a competitive price point
Experienced in handling every aspect of logistics coordination, tracking, and integration with other CPS toll processing services
In short, CPS can process your product and move it where you need it, nationally or internationally. The seamlessness of services is more than convenient — it's a cost-effective solution during uncertain times.
Finding the toll processing partner with the capabilities to meet your needs domestically and globally is more important now than ever.
Objectively assess contract manufacturing companies, your current vendors, or prospective full-service toll processors using the Toll Processor Evaluation Checklist. Click the button below to download your copy now.