How toll processors factor into supply chain management & reshoring
Justin Klinger, Nov 15, 2023 8:45:00 AM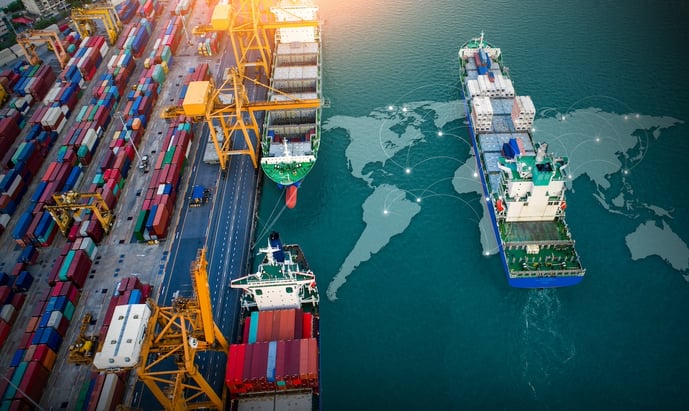 A long view of the past four years demonstrates how global instability can cause both indecision and interruption for manufacturers in a range of markets, and the toll processing industry is not exempt.
Events driving the chaos may shift, but the result is the same: Manufacturers are left facing challenges that have no easy solutions. Among the most notable pain points is navigating global supply chains, and how nearshoring and reshoring strategies could take greater precedence moving forward.
For example, toll processing in Europe may have been an ideal offshoring option for U.S. manufacturers at one time. However, recent and ongoing supply chain struggles call partnerships with European toll processors into question. Do they remain the best choice for U.S. manufacturers, or is it time to consider reshoring benefits?
And it's not only U.S. manufacturers and toll processors asking these tough questions. Reshoring in Europe is undergoing the same scrutiny.
As in other industries, toll processing trends don't provide clarity about the future state. However, understanding what barriers and opportunities nearshoring/reshoring present can give decision makers some sense of a path forward.
Europe and North America face nearly identical supply chain challenges
Manufacturers worldwide remain stymied by what are now all-too-familiar factors in supply chain disruption. Shortages in raw materials, transportation reliability, and a lack of skilled labor top the list, followed by increasing concerns over price increases and inflation: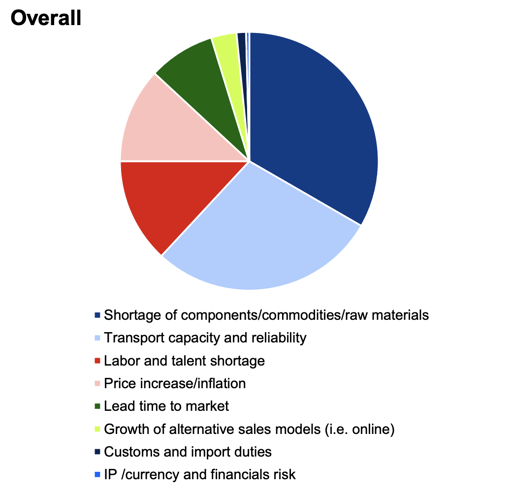 [Source: BCI Global, Global Reshoring & Footprint Strategy, February 17, 2022]
Not surprisingly, two of the top three major manufacturing geographies — Europe and the United States — mirror the trends and each other to a large extent: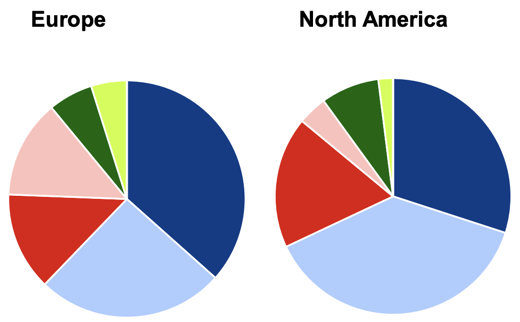 [Source: BCI Global, Global Reshoring & Footprint Strategy, February 17, 2022]
Over the next 3 years, company decision makers anticipate investing in enhancements to supply chain end-to-end visibility, governance, and central planning.
Nearshoring and reshoring as solutions
In that same 3-year time frame, over 60% of manufacturers are focusing on nearshoring and reshoring — with interest split nearly equally between the two at 35% and 26% respectively.
However, for as practical as nearshoring and reshoring are perceived to be, there are also some challenges, with the top 5 being:
Operating costs and lack of scale1
Lack of regional/near region supplier base capabilities1
Supply chain dynamics and uncertainty1
Required investments1
Limited regional/near region supplier base capacity1
Looking specifically through the lens of toll processing, the obstacles of nearshoring/reshoring, and the larger framework of supply chain management aren't insurmountable.
Manufacturers in industries heavily reliant on toll processing in Europe or in the United States — automotive, battery, food, pharmaceutical, cosmetics, industrial/building materials, etc. — can outsource toll processing services.
Why Outsourcing?
In the hands of a trusted full-service toll processor such as CPS, outsourced manufacturing and distribution can transform from potential problems to cost-effective operational efficiencies.
How? In addition to having the reach and logistical expertise to be a feasible nearshoring or reshoring destination, CPS is flexible. We can function as:
an independent toll manufacturer
a

collaborative partner

to your team
overflow support to your in-house toll processing capabilities
Our particle size reduction expertise and passion remain constant, as does our goal of helping you succeed.
CPS maintains state-of-the-art toll processing equipment so you don't have to incur unnecessary and often substantial expense, and our on-site testing and quality control are second to none. Add to it our ability to get your processed product moved where you need it — nationally or internationally — and CPS is a strategic choice for toll processing outsourcing.
Whether toll processing in Europe, the United States, or some point in-between, reshoring benefits can — and should — be realized with help from an experienced toll processing partner. Times remain uncertain, so clarity in how to navigate supply chains and all that go with them is essential. Find it using our guide, Comparing the Benefits of Toll Processing and In-House Manufacturing. Click below for your free copy.
SOURCE
1BCI Global, Global Reshoring & Footprint Strategy, February 17, 2022